Finance director tells MPs regulators are pressurising providers to "potentially mislead the public and government departments" over their finances
Trusts urged to meet their targets in 2015-16 to help DH balance revenue budget, and achieve financial balance next year
Other finance director tells HSJ "they know where he or she is coming from", but another calls claims "tosh"
An NHS finance director has written to a parliamentary committee to warn that hospitals are under pressure to "cook the books".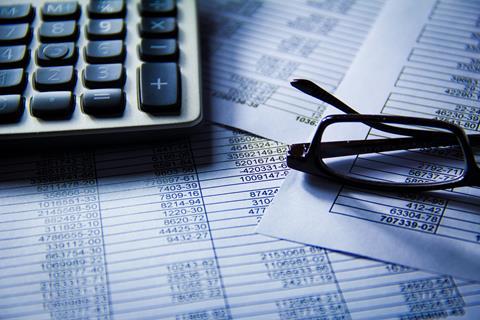 Savings must be found without any additional transitional finance to help establish new services
The anonymous foundation trust executive raised a number of concerns in evidence submitted to the Commons public accounts committee as part of its inquiry into hospital finances.
The director said:
regulators are pressurising providers to "potentially mislead the public and government departments" over their finances;
some finance directors may be pressurised into making inaccurate claims to keep regulators at bay;
recent instructions over capital to revenue transfers appear to be "manipulation of the figures"; and
patient safety and care quality may be compromised after financially troubled trusts were told to reduce their headcount.
the provider sector was forecasting an outturn deficit of £2.5bn at month eight, and the "underlying" deficit in the provider sector is believed to be close to £2.9bn.
HSJ has asked several other trust finance directors if they agreed with the views expressed. Opinion varied significantly: one said "I see where he or she is coming from", while another said some of the claims were "tosh".
The author of the letter was only prepared to reveal their identity to the committee clerk, due to the risk that "my position and career prospects, particularly within the NHS, would be harmed". HSJ is aware of their identity.
The letter refers to the pressure on providers to meet their financial targets in 2015-16, as part of a wider push to help the Department of Health balance its revenue budget. Some trusts were told to reduce their deficit by as much as 50 per cent, after the provider sector deficit was forecast to reach more than £2bn.
Regulators have also said the sector needs to achieve financial balance in 2016-17, and the letter refers to pressure to sign up to centrally set "control totals".
The letter, which has been published by the committee, said: "I am writing to you now because I am personally very concerned that the regulators [Monitor and the NHS Trust Development Authority] are pressurising NHS providers to potentially mislead the public and government departments over their true, underlying financial performance; both in their 2015-16 forecasts and 2016-17 plans…
"I do not consider that the officials themselves genuinely believe that this approach is right or achievable, but it is a political imperative and they are acting under orders."
Regarding one of the instructions for trusts, to defer capital spending in 2015-16 in exchange for revenue funding, the director said: "This may be acceptable government accounting, but to any accountant or lay person this just appears to be manipulation of the figures.
"As a professional accountant, there are international accounting rules on ethics that define my conduct. I have responsibilities for objectivity, integrity, professional competence and due care. Should I neglect my professional responsibilities, ultimately I could face disciplinary proceedings and lose my professional accountancy qualification…
"My fear is that some FDs may be pressurised into taking the wrong judgments and making inaccurate claims to keep the regulator at bay."
After referring to a finance director who was jailed in 2008, the letter warns: "As we all know, the truth will emerge in the end. I fear for FDs being put under similar pressure to 'cook the books'."
The director said recent communications from the centre are also at odds with planning guidance for 2015-16 issued by Monitor, which said trusts should have a "realistic view" of the scale of the financial challenge.
However, the finance director of another trust, after seeing the letter, told HSJ: "If you're the DH or the regulators and looking at the deficits that have built up then of course you're going to push people to show some flexibility. Everyone should be making sure these measures are documented, agreed and formalised, and if that's the case then I think it's OK given the circumstances."
Another said: "I know where he or she is coming from, and some of the external audit firms have been concerned about what trusts are being asked. We're being asked to re-engineer the balance sheet and improve the position by reading it in ways which are potentially dubious.
"But I'd say this director is taking a very pure view of the professional standards and it's very hard to visualise anyone losing their job over things like this.
"I can see that in some organisations they might feel vulnerable if performance hasn't been great, and they may feel pressured to report things a certain way. But this wouldn't be a problem for us, we've played it very straight."
Another described the comments around breaching professional standards as "tosh", adding: "If people are open and transparent about the risks and their basis for the judgements they have no need to worry…
"The national moves do include some technical accounting stuff, which is mostly non-recurrent, but it is stuff that people commonly do when they need to make the money spread a bit further."
A spokesperson for Monitor and the TDA said: "The scale of the financial challenge is clear, so we have asked providers to submit challenging, but realistic plans for next year. These plans will be rigorously assessed and agreed by trust boards before final submission.
"Where we have asked providers to make operational changes to reduce costs we have always been clear that this must not come at the expense of patient safety. For example, providers can override the agency controls where safety is an issue.
"We have also asked finance directors to review accounting estimates to ensure that they are accurate and provide a true reflection of the financial issues the NHS is facing."