Livi's new model NHS 2.0 aims to deliver seamless, tech-enabled care with patients at the centre, creating one digital front door.
Without a doubt, 2020 is the turning point for healthcare. Covid-19 has brought into sharp focus some of the long standing challenges facing our NHS - especially healthcare inequalities and variations in access.
Sponsored by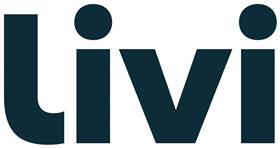 It's forcing us to reappraise public health, and consider what the NHS of the future should look like.
The arrival and growth of digital is a long-term solution to the challenges that covid has highlighted, not a temporary fix. It has been the great enabler, ensuring doctors can still see patients with chronic illnesses, helping patients monitor symptoms or manage medication, and ensuring we have high quality data to help keep track of population health.
The benefits are already being felt. In the white heat of the pandemic, industry stood up to play its part and ensure the NHS could continue to provide a vital service to patients. Many of these services and products were free, including our own tool Livi Connect.
The swift proliferation of providers and suppliers during the outbreak has formed the basis of a competitive market place, where the NHS can shop for services. Naturally, this creates healthy competition, which in turn drives innovation, quality and efficiency - all of which is good for patients and taxpayers. It's essential that this open ecosystem is nurtured and sustained.
Tech for good, not for tech's sake
Patients now want to be in control and manage how, when and where they access medical professionals, diagnoses, prescriptions and treatment. Technology has proven it can be the catalyst for more inclusive and better patient engagement. But when it becomes too complex or poorly implemented, it can have a negative impact on patient experience and their willingness to seek help.
A recent report by National Voices on the use of remote consultations during the pandemic showed that, overall, patients welcomed the increased choice now available to them, but these new systems brought drawbacks for many - waiting all day for a call back from the surgery, lack of quality personal communication or no pre-consultation information.
Patients must come first. Digital healthcare should be about improving patient access and experience, rather than simply digitising the processes that have led to patients waiting two weeks or more to see their doctor.
With the threat of a resurgence of covid this winter, the NHS needs to remain a remote-led service for the majority of patients. Smart digital triage is about ensuring that these patients get the right care they need at the right time, while addressing increased demand more efficiently.
However, an algorithmic response to an elderly patient or worried parent who seeks follow-up care and reassurance elsewhere in the system isn't always a good experience and leads to duplication of care for many people.
More than a GP app
As a digital healthcare provider that provides NHS services to millions of patients across England, Livi believes that a patient-centred approach is the only way forward. We work with clinical commissioning groups across the country, building regional partnerships to deliver primary care services at the touch of a button.
But we do more than this. We've seen that joining up digital platforms beyond primary care - such as with urgent care, mental health or through integrating with 111 - means patients receive more tailored, personalised care.
We're also working with Trusts to enable patients to directly book First Contact Physio appointments and have launched a national video pharmacist service for cancer patients in partnership with Boots and Macmillan Cancer Support.
Livi's new patient-centred model: NHS 2.0
And this is just the beginning. We're creating a new model that will deliver seamless, tech-enabled care with patients at the centre. Imagine the future: one digital front door for health and care to help people live longer, healthier lives. A platform that connects the patient - based on the information they provide - to a GP appointment, an urgent care provider, a referral with a specialist, as well as access to a library of NHS self-care resources. Remotely, or face-to-face.
We're working with a number of NHS trusts to trial our new approach. So far it's incredibly promising. For patients, the ability to see the specialist they need, how and when they want. For clinicians and commissioners, the chance to work more flexibly and tailor care more efficiently to patients' needs. For the system, a data-rich landscape that shows how patients are using healthcare, in real time.
The next step for us is to ensure that the technology seamlessly integrates with current NHS systems. It's time to re-imagine how healthcare is accessed and delivered - and we are ready to work with partners who share our vision of patient-centred care.
Get in touch, find out more, ask questions and make suggestions. A new patient-centred model is a fantastic opportunity to achieve the change we desperately need - and one that will work best if designed in partnership with the NHS.
Contact us at partnerships@livi.co.uk


Juliet Bauer, managing director, Livi