HSJ editor Alastair McLellan was chosen as the 2020 'editor of the year' in yesterday's PPA Awards — the 'Oscars' of the print and digital magazine sector.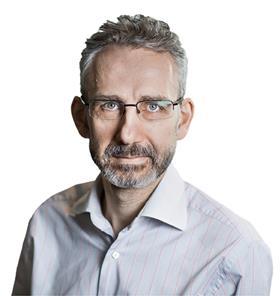 The shortlist for the award included the editors of the British Medical Journal, New Scientist, The Big Issue and Radio Times, as well as seven other titles.
The PPA judges said HSJ's entry "proves there is real power behind magazine journalism. Alastair used 13 years' experience as editor of HSJ to ensure that it delivered the most significant and influential coverage of the pandemic, praised by some as industry leading. The impact of that coverage received astonishing recognition from senior figures in the NHS, media and government.
"With Alastair at the helm, the achievements of the HSJ in the last year are nothing short of phenomenal."
In April 2020, HSJ was described as editing "perhaps the best magazine of its kind" by Spectator editor Fraser Nelson during a podcast with Mr McLellan. In June, Dorothy Byrne, head of news and current affairs at Channel 4, gave a lecture to the Reuters Institute on journalism in which she highlighted "the important role played by the HSJ", while the Press Gazette carried out an in-depth interview with Alastair exploring his strategy. HSJ was the first specialist title to be invited to join the rota for the government's daily press briefings by the Westminster Lobby correspondents association.
This is the second time Mr McLellan has been named editor of the year, following a previous win in 2013.
HSJ was also shortlisted in four other categories: media brand, team, covid-19 contribution, and writer (Lawrence Dunhill).