This week's issue of HSJ magazine is now available to read on our tablet app.
In this week's issue Monitor chief executive David Bennett tells HSJ the regulator needs to play a significant role in "turbo-charging change". Plus:
HSJ has launched an inquiry into the future of NHS leadership, to be chaired by Sir Robert Naylor
A new study has found the proportion of senior NHS positions held by people of black and minority ethnic backgrounds has barely changed in eight years
Performance against the four hour A&E target did not improve in 2013-14, despite a huge political focus on the issue, HSJ analysis has found
Stephen Thornton argues that the "good old days" of the health service never existed
An innovative project in Somerset is using health and social care data to improve service integration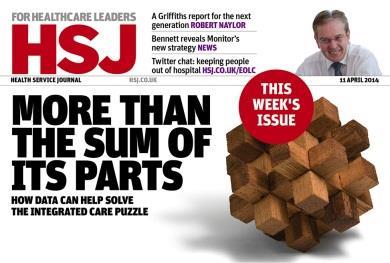 To find the latest issue, simply navigate to "This week's issue" on the app, or tap on the cover image on the homepage.
HSJ's tablet app is free to download for both iPad and Android devices. iPad users can download it directly here, Android users will need to download it from the Google Play store.