This week's issue of HSJ magazine is now available to read on our tablet app.
In this week's special issue, we explore the potential of seven-day working in the NHS and reveal the findings from our conversation with HSJ readers on the changes required to make a 24/7 NHS a reality. Plus:
We expose the gulf between the stated aims of CCGs and their local health and wellbeing boards
Mike Birtwistle says it is bad plans – and not competition rules – causing unsuccessful mergers
Candace Imison of the King's Fund on the brewing crisis in the NHS workforce
Why CCGs and providers need to work together to consign higher weekend mortality rates to history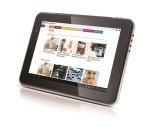 To find the latest issue, simply navigate to "This week's issue" on the app, or tap on the cover image on the homepage.
HSJ's tablet app is free to download for both iPad and Android devices. iPad users can download it directly here, Android users will need to download it from the Google Play store.