This week's issue of HSJ magazine is now available to read on our tablet app.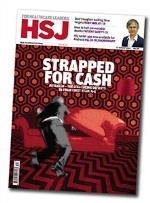 In the magazine this week we reveal the clinical commissioning groups planning overspends in their first year of operation, while consultant cardiac surgeon Norman Briffa calls for examinations into every death in a bid to stop preventable deaths. Meanwhile editor Alastair McLellan reflects on why healthcare leaders' summer holidays may not be the break from the stresses of the NHS that they hoped for.
To find the latest issue, simply navigate to "This week's issue" on the app, or tap on the cover image on the homepage.
HSJ's tablet app is free to download for both iPad and Android devices. iPad users can download it directly here, Android users will need to download it from the Google Play store.