This week's issue of HSJ magazine is now available to read on our tablet app.
Please note: if iPad users have been experiencing difficulties with the app recently we recommend you delete it from the homescreen and download the latest version from www.hsj.co.uk/tablet-app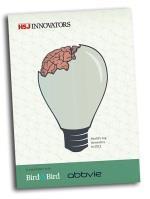 This week's HSJ is devoted to innovation, including the publication of our first ever list of the top 50 innovators in health. Names include Lord Adebowale, Clare Gerada and Ben Bridgewater. See the full list with this week's issue. Also inside:
Exclusive audit of academic health science networks reveals they could end up replacing SHAs
Rising number of patients treated outside four-hour A&E target
Ben Collins assesses the fallout from the Bournemouth and Poole merger decision
The power of technology in patient engagement
Roundtable: Can the NHS afford not to invest in the latest technology
To find the latest issue, simply navigate to "This week's issue" on the app, or tap on the cover image on the homepage.
HSJ's tablet app is free to download for both iPad and Android devices. iPad users can download it directly here, Android users will need to download it from the Google Play store.