HSJ Local Briefing is our in-depth analysis of key issues facing some of the health service. This week's HSJ Local Briefing investigates the changing picture of commissioning across Surrey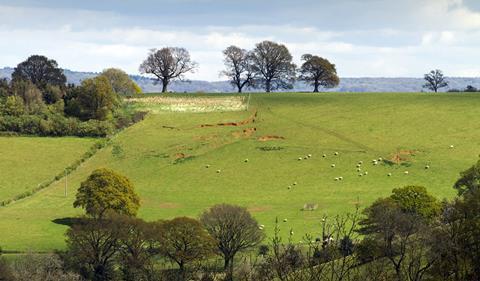 Landscape
Issue
In April six clinical commissioning groups took over service procurement in Surrey where previously a single primary care trust commissioned services for the entire county.
Context
NHS Surrey had longstanding financial struggles, reporting deficits in recent years. Like most parts of the country, Surrey is facing significant and growing pressure on its acute services.
Early analysis and audit work for both of these challenges has been hit by the news that the fledgling Surrey and Sussex Commissioning Support Unit was not viable in the long term.
Each of the CCGs in Surrey has taken on the lead role for a certain type of service, as well as commissioning at a local level for others. Some have also come together to collaborate on contracts with large acute providers.
Although it is early days for the new system, early wins have already been reported with small-scale attempts at enacting service change through clinical-led commissioning.
Outcome
The strength of Surrey's CCG commissioning groups is that while they are many and can focus on local needs, they can also come together when necessary in a series of different flexible collaborations and hierarchies.
Their success will be down to how well they can build and maintain their relationships with their member practices, their fellow CCGs and their key providers.
What's happening
In April six clinical commissioning groups took over service procurement in Surrey where previously a single primary care trust commissioned services for the entire county.
NHS Surrey had longstanding financial struggles. It reported a £13.6m deficit in 2009-10 and one of £11.9m in 2010-11, according to the former primary care trust's board papers. It did, however, break even in 2011-12 and delivered a small surplus of £211,000 in 2012-13, according to budget plans published by East Surrey Clinical Commissioning Group.
Like most parts of the country, Surrey faces significant and growing pressure on its acute services − in particular emergency departments and unplanned admissions.
While the county as a whole has one of the country's most affluent populations, the relatively high life expectancy means it has a rapidly growing number of older patients.
Getting to grips with hospital demand is also complicated by two of its acute providers being affected by significant patient flows from neighbouring health economies.
In addition, the county has a patchwork of community providers including two social enterprises and independent sector operators.
The early work of some of the CCGs has not been helped by the fledgling Surrey and Sussex Commissioning Support Unit being deemed unviable in April. Its future remains uncertain.
However, despite these challenges, CCG leads appear confident and enthusiastic, and believe they are starting to put measures in place that will make a difference.
The new geography
The county's clinical commissioning groups are easiest to describe by splitting them roughly between east and west.
The eastern side of the county is neatly divided between Surrey Downs CCG, with a population of 286,000, which embraces Epsom and Dorking, and East Surrey CCG, which has a population of 170,000 and covers Caterham, Reigate and Redhill.
The picture in the western half of the county is slightly more complicated. In the south is Guildford and Waverley CCG, which covers Haslemere and Godalming as well as the county town of Guildford, and serves a population of around 215,000.
To the north are North West Surrey CCG, which covers Woking and Ashford and serves a large population of 350,000, and Surrey Heath CCG, which covers Camberley and Chobham, serving a population of just 84,000.
In the extreme west is North East Hampshire and Farnham CCG, which straddles the county border and has a population of 218,000 – of which around 23 per cent are in Surrey.
The financial picture
East Surrey CCG has total budget of £192m for 2013-14 and a quality, innovation, productivity and prevention programme target of £5.7m, according to its May finance report. It is planning for a deficit of £4.9m this year, working towards a surplus by 2015-16.
As its chair Dr Joe McGilligan points out, its local health economy is focused on Surrey and Sussex Healthcare Trust, which has faced its own challenges in recent years and succeeded a PCT that faced "significant financial difficulties during its lifetime".
The acute trust's board papers show it finished 2011-12 with a deficit of around £6m and only managed a small surplus of £300,000 in 2012-13. There were also concerns about whether it would remain a standalone organisation, though these receded last year when the trust announced its intention to become a foundation on its own.
"In order to address underlying financial challenges we have had to be realistic and plan longer term," Dr Gilligan said.
In contrast, Guildford and Waverley CCG, which has a budget of £233m, hopes to achieve a surplus of £1.1m in 2013-14, according to its annual prospectus.
Chief officer Phil Orwin said: "We're not as challenged financially as a lot of other CCGs, certainly nowhere near as some CCGs in Surrey. But we have got a QIPP target of £7.5m, which presents a significant challenge."
In a similar vein, board papers show North West Surrey CCG has a budget of £403m and is planning for a surplus of £1.9m. It has a QIPP target of £7.9m. Chief officer Julia Ross said: "At the moment I'm confident that we are on track for this financial year. We have a good plan in place with built-in contingency.
"Our QIPP plan looks set to deliver the required savings, although it's quite early to tell at the moment."
Surrey Downs CCG faces a sterner QIPP test, with board papers showing it has a target of just under £12m from its budget of £320m. According to chief officer Miles Freeman, it has negotiated with its local area team to deliver a surplus of £1.6m – equivalent to 0.5 per cent.
Mr Freeman said: "To expect us to achieve a 'heroic' surplus in one year is probably too tall an ask. I feel confident we'll meet 0.5 per cent… we've got key areas where we know we've got to work."
He added: "Being a smaller organisation, you do pay a lot more attention to every £10,000. For a PCT £100,000 wasn't a lot of money, £1m was just starting to get attention, and we're just trying to get a bit more granular."
Surrey Heath CCG has total funding for this year of about £108m and a QIPP challenge of £3m. But its chief operating officer Dr Andy Brooks noted that continuing discussions with NHS England and its local area teams could still affect the budget over specialised commissioning.
This has been a significant factor for others, as highlighted by Dr Andy Whitfield, chair of North East Hampshire and Farnham CCG, which board papers reveal has a budget of £230m and a QIPP target of £7.2m.
"It's very, very, very tight," he said. "There's been a lot of money gone in the direction of specialist commissioning.
"We started off thinking that we would be fairly comfortable, not well off but fairly comfortable, to being in a situation where the finances are really quite tight."
He added: "I think that's in common with many CCGs. The ongoing calculations about specialist commissioning costs continue to be challenging."
Key immediate challenges
For all the CCGs in Surrey there is a background challenge of financial pressure and the need to get to grips with demand on acute services.
Dr Whitfield, from North East Hampshire and Farnham, said the cost of unscheduled care was "very much a live issue that we're working on now", noting that the CCG's main acute provider, Frimley Park Hospital Foundation Trust, had just reported its busiest ever winter.
Similarly Ms Ross, from North West Surrey, said: "Our key challenge in the short term is sorting out performance on the A&E waiting time target locally, which has been a problem for some while, and we are working with colleagues across the local health and care community to address this."
But other CCGs also identified specific challenges that they face over the 2013-14 year.
East Surrey's Dr McGilligan noted the problems caused by the "unexpected news" that the CCG's commissioning support unit was not viable in the long term.
"We have had to undertake a significant transition process to secure our future commissioning support arrangements," he said.
"This has put added pressure on us at a time when we had to deliver on our commissioning responsibilities, develop and mature as a membership organisation, and build relationships with key stakeholders and providers."
Mr Freeman from Surrey Downs highlighted the uncertain future of Epsom and St Helier University Hospitals Trust over the border in London as a major challenge, with hundreds of campaigners turning up to the CCG's first governing body meeting.
"Although we face three major health economies, that's our largest contract and we've got a trust that is deemed not to be financially viable and we've got to look at options around reconfiguration," he said.
"We have to work with Epsom to get to a position of sustainability − that's probably over the next couple of years. But we need to agree what its future is going to be [now]," he said.
Dr Brooks from Surrey Heath noted that it was not possible to do everything "from day one".
"Every CCG is going to encounter financial challenge …but we're really keen to make sure that everything we do is focused on quality. [If] we get the right care at the right time then the finance will follow − that's the focus for this year," he said.
Similarly, Mr Orwin, from Guildford and Waverley, highlighted the challenge of setting up a new membership organisation from a "blank canvas".
"Beyond the money, the most challenging thing is how do we become a really relevant, dynamic membership organisation in a way that we can really get general practice engaged."
He explained the experience of working with the CCG's practice council: "Sometimes they go with us and sometimes they are not quite sure and other times… they can't quite see what we're saying is the way forward."
Working together
Largely driven by the problematic start for commissioning support in the county, each of the CCGs in Surrey has taken on the lead role for a certain type of service.
North East Hampshire and Farnham, for example, is hosting the commissioning team for mental health across Surrey, while Guildford and Waverley leads on children's commissioning and children's safeguarding.
Dr Whitfield said: "That doesn't mean we make the decisions on behalf of everybody − it's very much a partnership decision with mental health leads from across all of the CCGs coming together to come up with the strategy and the plans.
"It's a good set-up and we have collaborate agreements which layout our responsibilities to each other. The CSUs have not been as well performing as we would have liked so it's been good to keep control of certain crucial areas and use the CSU for more of the transactional stuff."
East Surrey is lead commissioner for a several services including patient transport and South East Coast Ambulance NHS Foundation Trust, and also the potential banana skin of NHS 111 − the contract for which covers Kent, Surrey and Sussex and is held by Swale CCG.
"It has been fair to say that there have been teething issues but we are finding our way through and performance is on track," noted Dr McGilligan.
North West Surrey meanwhile is leading on the high-profile Virgin contract for community services. Ms Ross said the hosting system across Surrey was "beginning to shape up really well".
Working with acute providers
As well as the hosting arrangements for certain services, North East Hampshire and Farnham's Dr Whitfield noted that some CCGs were also coming together in small groups to deal with their acute contracts.
For example, a collaboration is taking place between his CCG, Surrey Heath and Bracknell and Ascot CCG in its dealings with Frimley Park.
"Rather than Frimley having three sets of commissioning intentions and negotiations, we're very much commissioning as one, which makes us more assertive, as regards secondary care commissioning," he said.
Mr Freeman added that he thought that while providers were generally having to deal with more commissioning organisations, this had some advantages.
"NHS Surrey had some diseconomies of scale by being so big, so you did have one contracting team but it was dealing with a lot of hospitals and it was dealing with all the providers in London as well. We may be smaller but, I think our providers would say, we are more responsive," he said.
However, Guildford and Waverley's Phil Orwin described the experience of getting a signed contract with Royal Surrey County Hospital Foundation Trust as "challenging".
"They've got a way of doing business which is indicative of being a foundation trust," he said. "They haven't quite fully understood that the world is as different as it is certainly going to be.
"While they are happy to work in partnership I think it is going to challenge lots of provider organisations when the rhetoric of 'we need to do things differently' is followed by the financial changes in play and the changed models of care, which we are looking for," he said.
"We are just at the beginning of that which will be a very steep learning curve for all providers and I'm not sure all providers know just how steep that learning curve is."
Mr Freeman noted that Surrey Downs was attempting to "renegotiate the relationships with our main providers", which he said had become "antagonistic" over time due to the poor financial position of NHS Surrey.
"Traditionally… the contract will have been reduced by £8m and there will have been 'x' million pounds of overperformance and then an argument at the end of the year about how much of that will be paid for.
"Now we're trying to go for a more realistic and holistic approach, where we say this is the activity we've got at the moment, this is what we'll fund, these are the areas where we want to change, your responsibility is to help us change them − otherwise we'll go back to the confrontational approach that does neither of us any good."
He added: "So far we are getting that clinical engagement and clinical buy in but it's early days yet."
Early wins and new ideas
With just a couple of months under their belts, Surrey's CCGs have already started to try and tackle the challenges facing them, chalking up some early successes.
Guildford and Waverley for example has made use of new technology − namely the iPad − to attempt to achieve the "true shift from acute to community, which hitherto has been the holy grail and Surrey PCT never quite managed", according to Mr Orwin.
"We have worked in conjunction with a provider which does screening for dementia assessment on an iPad-based application and we've just completed rolling all of that out to our GP practices," he said. "What that does is basically stop people going from the primary care environment into a secondary care environment to get that assessment."
Over the last three months, Surrey Downs has carried out a fundamental review of all its expenditure, which identified a potential systemic weakness involving its local medical assessment unit.
"We're finding that there are areas where we are seeing a high level of non-elective admissions for less than day − about 41 per cent of our admissions are for less than one day. There's a real opportunity there to do something differently," chief officer Mr Freeman said.
North East Hampshire and Farnham CCG has begun testing outcomes-based commissioning with around 5 per cent of its budget. Chief operating officer Dr Whitfield said the CCG was "just putting our toes in the water".
"Rather than bean counting numbers of appointments, we're piloting some outcomes based commissioning in respiratory care," he said.
"We have a project with pulmonary rehabilitation and oxygen assessments, which is going to have some outcome markers in order to achieve full payments to providers."
North West Surrey's Ms Ross added: "We've got pretty fabulous clinical engagement, which is already making a huge impact on the way that some of our pathways are operating."
Is there a bright future?
Surrey Downs' Mr Freeman said: "If you looked at our set of ambitions and the PCT's previous set of ambitions they would probably be very similar.
"The main difference is that certainly for the last two years PCTs didn't appear able to enact any of them or if they did they haven't been spectacularly effective. They were put on quite a prolonged death sentence.
"It's quite difficult to understand what legacy that will have had… We are going to have quite a difficult time just trying to get to grips with it."
Despite the failure of NHS Surrey to fully get to grips with its financial problems or break the mould on models of providing care, those leading the county's fledging CCGs are confident they have some, if not all, of the answers.
The strength of their commissioning groups – and therefore their ability to be successful – is that while they are many and can focus on local needs, they can also come together when necessary in a series of different flexible collaborations and hierarchies.
Central to their success will be how well they can maintain their relationships with their member practices, their fellow CCGs and their key providers.
North West Surrey's Ms Ross said: "The NHS swings from big to small, from local to central. There is a chance with the way we're working now, that we could get the best of both of those worlds.
"Of course that would be different and would be enormously productive in making improvements to local health services."
Surrey Heath's Mr Brooks added: "It's still feeling good at the moment."