Private health providers could play a significant role in providing NHS services under a Labour government, the shadow health secretary has suggested.
In an exclusive interview with HSJ, the Andy Burnham gave his most detailed account of how his flagship policy that the NHS being the "preferred provider" for state run services would work.
Mr Burnham, who first floated the model in 2009 while health secretary under the last Labour government, said the "simplest way to put it" was that the "first chance" would be given to the NHS.
He said: "So, there is going to be change, but the NHS will get the first chance to change.
"You don't immediately go to an open competition, [the NHS] gets the chance to embrace the model.
"But [if commissioners judge the] change isn't acceptable or not embraced fully, then [we] say: 'We've given you first chance to change but it's not worked. We now need to open up to different ways of doing things.'"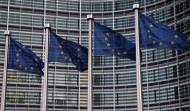 The MP for Leigh also gave the all clear for NHS organisations bidding for contracts to bring in a private or third sector provider to deliver some of the work.
He said: "The NHS preferred provider principle in non-negotiable for me. Because in the end the public NHS matters to me.
"Once you've got that principle, then saying that in any locality, allowing people to develop systems that work from that principle but involve others, absolutely, that's a healthy thing.
"I think you'd want that to be honest.
"That sense of long term partnership between different players. It's never going to be the case that one organisation… it's always going to have to work with other NHS partners, other [potentially private sector] providers."
He said his preference for the NHS to provide services when possible was "pro-reform" because it would give both NHS organisations and their staff the stability required to "embrace quite big changes in how services are provided" that would result from his plans to integrate the NHS and social care systems.
"The logic of preferred provider and removing the competition rules is that I'm giving them full permission to merge, to partner, to collaborate, to integrate, there are no artificial barriers in the way anymore," he added.
The preferred provider policy has been, and will continue to be, subject to heated debate.
Critics, including the coalition government, say the policy would contravene EU procurement regulations introduced to UK law in 2006.
Labour insists repealing section 75 and other parts of the Health and Social Care Act 2012 will place it on a sound legal footing in terms of the European rules.
Mr Burnham said: "From a European law point of view [section 75] is the big line.
"That is the Rubicon. Once you are in a position where there is essentially a presumption or de facto requirement that all services are going out to tender, you are then in a very different world.
"Then you can't keep discretion in the hands of the health service.
"You basically move the health service into a different sphere. It's into the [Official Journal of the European Union, where tenders are published] world."
Exclusive: Labour could make NICE guidance mandatory
1

2

3

4

Currently reading

Burnham sets out role for private providers in his NHS vision

5