The Department of Health has begun brokering talks between NHS England and the Care Quality Commission in a bid to close the "gap" in the care complaints regime revealed by an HSJ investigation.
The gap was exposed when NHS England ruled itself out of direct involvement in patient care investigations shortly after refusing to join the CQC in a probe into the death of a baby girl.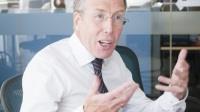 In a policy line direct from chief executive Simon Stevens, NHS England told HSJ last month it was "not and has never been an investigatory body".
This comes despite the body possessing the power to investigate patient care in its role as a commissioner.
NHS England's decision to pull the plug on the proposed joint investigation into the death of baby Elizabeth Dixon in 2001 was criticised at the CQC's board meeting last week.
CQC non-executive director and Sunday Times associate editor Camilla Cavendish told the board that NHS England had "misled the CQC" about its involvement in the investigation.
"The family were very disappointed that NHS England appeared to have offered something it then withdrew," she said.
David Behan, chief executive of the CQC, told the board it had been under the impression that NHS England had agreed to use its powers as a commissioner to help investigate the care and treatment of baby Elizabeth.
He said: "We thought an understanding had been arrived at between CQC and NHS England, but a decision was made at the senior level within NHS England… We were the last people standing.
"The family want more than we are able to offer. They want a much fuller investigation which would hold people to account if there have been failures.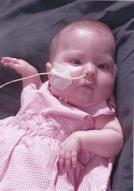 "We are not able to carry out that type of investigation.
"What this case clearly shows is a gap in the system."
HSJ understands officials at the DH agree with Mr Behan that a regulatory gap exists in the care complaints regime.
While the DH itself is unable to investigate individual complaints, officials are understood to be in discussions with the CQC and NHS England to find ways of closing the gap.
Baby Elizabeth was left with brain damage after staff at Frimley Park Hospital failed to treat her high blood pressure.
She died 11 months later when a newly qualified nurse failed to keep her breathing tube clear.
Her parents only learned of the alleged negligence regarding the hospital's treatment of her brain damage last year following a review of her care carried out by the hospital.
NHS England declined to comment.