Health services in England can be revolutionised through the replication of US reforms to boost citizen participation and transparency, the NHS's information chief has told HSJ.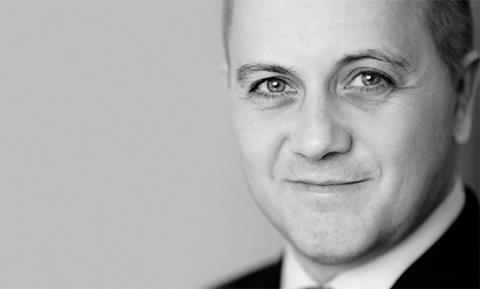 In an exclusive interview, Tim Kelsey, the NHS Commissioning Board's new director of patient and public engagement, insight and informatics, said he wanted the NHS to replicate so-called "311 services". These give residents a real-time insight into how problems with public services are being overcome.
Residents in cities including New York and Miami can dial 311 or use a website to report problems such as potholes or uncollected bins to their local authority. The authority then reports live on its website on action being taken in response.
Mr Kelsey, who previously shook up the use of information in health as a founder of informatics firm Dr Foster, said a 311-style service could be used in the NHS to enable hospital patients to raise concerns about dirty wards or lengthy accident and emergency waits, or to allow older patients to report that their domiciliary carer had not carried out a visit.
"Citizen participation and feedback will become the key instruments by which public services achieve radical improvements in value," he said. "The health and social care system has the opportunity to be in the absolute vanguard of that."
Mr Kelsey said his vision was based on two key planks - transparency and participation. These had the potential to boost citizen engagement and had "transformed the way city authorities in the US commission their services".
He added that the commissioning board, like patients, was "indignant and impatient about the degree to which the health service is not treating patients with dignity or respect and providing them with basic digital services that are available in other parts of our lives".
In his first major interview since taking the role in May, Mr Kelsey also said he favoured rebranding the commissioning board as NHS England.
The former Cabinet Office transparency tsar said the board must not lose sight of its core mission, to represent the patient interest through purchasing and improving services, but that rebranding would aid engagement.
"Since no one understands the word 'commissioning' it would be foolhardy to go out with a brand that people find difficult to get their heads round," Mr Kelsey said.
"I am in the camp which says this should be called NHS England but I recognise that this is not my decision."
He laid down a yardstick for the commissioning board to be judged against as he confirmed that allowing people to access their GP records and book prescriptions online needed to become a reality "by 2015".
"The commissioning board will have failed if people still feel anxious about whether they can book an appointment easily with their GP and if we have not empowered people to be able to order their prescription online," he said.
Mr Kelsey also clarified how existing services would be taken into a contact portal which would allow patients to relay feedback on services via phone, the web, email and social media.
The portal will bring together NHS Choices, NHS Direct and NHS 111.
He said it was not yet clear who would run the unnamed contact portal but that it was likely to be a mix of public and private sector providers, and it was possible that it could be funded by selling advertising.
"Advertising definitely can't be ruled out," he said. "Obviously it would need to be ethical."
The portal will include a new "app store" which will produce applications to book appointments, order prescriptions and offer diagnostic services.
Another app could enable patients suffering from similar conditions to get in contact with each other.
Mr Kelsey insisted that rather than improving data or information, "better patients remain the be-all and end-all". He stressed that the new world would accommodate those who are not digitally literate.
311 at a glance
The 311 scheme - named after the number residents call to contact it - is commonplace in US cities.
Mr Kelsey said about 90,000 people texted or emailed each day to update the city of New York on its services.
An Institute for Government report published last month recommended 311 "crowdsourcing" ventures such as New York's are rolled out across UK public services.
Tim Kelsey on…
"A tech city for Leeds":
"The NHS needs to be a global centre for tech and life sciences innovation. In April we are going to launch a major new initiative to encourage and empower entrepreneurs in relation to innovating in partnership with the NHS.
"This boils down to a "technology cluster" around the NHS for the entrepreneurial community, like a tech city for health care. We are looking at that being established in Leeds."
Funding:
"We will develop a world class service on less money than we are currently spending."
Partnership:
"We want to work in partnership, my instincts are it will involve partners in both public, the social entrepreneurial sector and the private sector. This platform is about building a community. I would imagine there will be contractors involved but it's too early to say how many and what the configuration will be."