One in three NHS organisations intend to tame their salary bills by withholding pay increments from staff, a survey of senior HR managers indicates.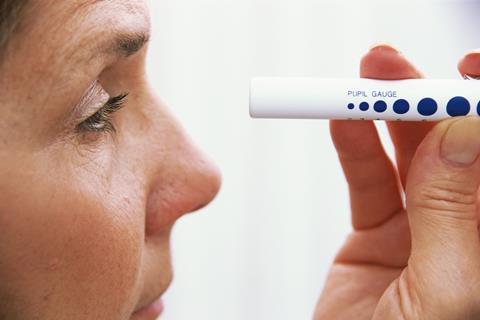 HSJ's HR barometer, in partnership with NHS Employers, asked more than 100 HR directors and managers how likely it was that staff on the Agenda for Change pay framework would have their pay progression stopped in the next year.
Thirty per cent said it was very likely or likely staff in their organisation would have their pay increments withheld during the next 12 months. A further 39 per cent said they were slightly likely to withhold increments.
The responses indicate a marked determination by NHS organisations to tackle what is known as "incremental drift", an increase in salary costs as staff progress through pay bands established by Agenda for Change. The pay framework covers more than a million staff, but not doctors. Around 55 per cent of staff received an increment pay rise, averaging 3.4 per cent in 2012-13, the last year of a two-year pay freeze in the NHS.
The survey also revealed that the majority of NHS organisations had introduced reforms that will make pay progression under Agenda for Change dependent on staff meeting performance standards that are agreed locally. These changes were agreed by NHS unions in February 2013.
The poll also appeared to uncover a division in opinion between respondents and government pay negotiators.
While the vast majority of respondents – 76 per cent – said that incremental rises were not their biggest concern, the government is insisting that staff who are eligible for increments should be denied the 1 per cent cost of living increase proposed for 2014-15.
Under the government's proposals, those who do not receive increments because they fall short on performance measures would receive no pay rise at all.
Ministers have offered to give staff a consolidated pay rise if unions agree to an increment freeze in 2015-16, but unions are moving to oppose the deal and have threatened industrial action.
One HR director said: "We are kidding ourselves if we think changing increments will address our pay challenge. We need fundamental change to Agenda for Change. Medical terms and conditions also need urgent attention."
The barometer also measured respondents' confidence levels in implementing seven day services.
More than three quarters of respondents – 77 per cent – rated their confidence in the ability of their organisations to implement seven day services as five or above on a scale of one to 10.
A majority – 59 per cent – said there were contractual barriers to delivering seven day working arrangements. Thirty respondents named the consultant contract as a key barrier to seven day working.
Rob Harwood, the consultant contract negotiator for the British Medical Association, said it believed that "patients should have greater access to high quality emergency, urgent and acute services seven days a week, and is committed to helping develop a model for delivering this care. We are already in negotiations with the government on how to create working patterns which meet patient demand."
An overwhelming majority, 84 per cent, said managers and non-clinical staff should be included in delivering seven day services and 55 per cent said staff should not be paid more for working weekends.
Dean Royles, chief executive of NHS Employers, said: "Concerns about the cost of increments are giving way to the challenges of introducing seven day care. Organisations are citing consultant resistance and medical terms and conditions of employments as clear barriers to change."
Exclusive: Trusts plan to withhold incremental pay rises
1

Currently reading

Exclusive: Trusts plan to withhold incremental pay rises

2

3