This week HSJ will announce our list of the 50 most innovative people in the sector.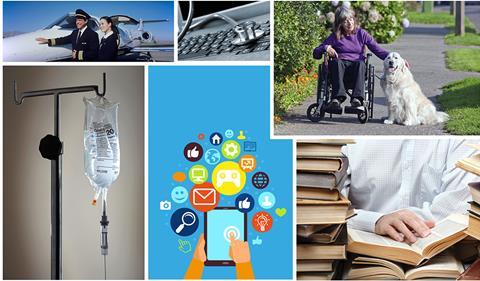 Innovation montage
Even when the debate about whether innovation is a priority for the NHS takes place against a backdrop of headlines such as "NHS England scraps innovation fund" and "NHS must become 'fastest not slowest' at innovation", it is not all doom and gloom.
This week HSJ is celebrating innovation by revealing the top 50 innovators in the healthcare, focusing on their achievements and considering what can be done to make innovation an intrinsic part of our health service and wider healthcare system.
How to foster a culture of innovation; the role of social media and blogging in making the service more patient-centric; how should we plan our IT and informatics strategy and the importance of grass roots approach in bringing change − we will cover these issues and others all week.
On Monday, Helen Bevan, chief transformation officer for NHS Horizons, looks at different kinds of innovation models healthcare leaders can adopt to realise their transformational goals; and how they can help the health service remodel itself as a modern healthcare service prepared to face the challenges of the future.
On Tuesday, Angharad-Grace Davis of Barts Health Trust discusses how grassroots enthusiasm for change is vital for a paperless NHS. At Barts, junior doctors have been encouraged to lead their own IT projects and use technology to initiate improvements in patient care.
Also, listen to Vickie Cammack of Tyze in an HSJ podcast talking to Shreshtha Trivedi about the role of social networking platforms in gathering friends and family of the patient to provide support, thus acting as virtual caregivers.
According to a survey conducted by Pew Institute in 2012, 72 per cent of internet users had said they looked online for health information within the past year. Despite the pitfalls and the potential dangers of misleading information, online media has been instrumental in empowering the patients.
On Wednesday, Michael Seres, an NHS social media lead and a patient leader writes how blogging and social media can help patients take care of their own health. He was one the first people in the UK to undergo small bowel transplant: his blog was used by the transplant team to track his progress, which was later on picked up by medical students, patients, and their families as an example of patient engagement.
Colin Lewry also explains why IT projects fail in the NHS. Mostly, poor systems and implementation issues are blamed for their failure, but the real reasons, he says, are often more complicated.
Thursday sees the publication of HSJ's list of 50 most innovative people in healthcare in the UK. In this inaugural year, we sought to identify individuals whose contributions made a tangible difference to patients, colleagues, the healthcare system or the wider society. Do you agree with our judging panel?
Jill Russell and colleagues discuss why research and innovation should be important priorities for clinical commissioning groups, and processes that can be put in place to help them achieve that.
On Friday, Roz Davies examines the power of active citizenship in health, facilitated by rapidly evolving digital technology such as Twitter, blogging and chat rooms.
Finally, Adam Drury of Finnamore looks at how to develop an effective informatics strategy, which can play a crucial role in solving business problems and helping the organisation achieve its objectives.
A live discussion with a panel of experts on what can be done to make innovation a priority within the NHS will take place on Wednesday 6 November from 12.30pm. You can post your questions in the comments section ahead of the chat. You can share the link on Twitter with the hashtag #HSJInnovators.