National primary care lead says GP structures are like the "wild west"
Arvind Madan says NHS England plan to have more "unity" in primary care coverage
Working in groups of four to five practices allows GPs to get more done, he says
The national primary care lead has said NHS England wants to end the "wild west" general practice landscape by grouping practices into hubs covering populations of 30,000-50,000.
Arvind Madan, NHS England's primary care director, told HSJ the current structure of general practice is like the "wild west", but the plans in the Next Steps document published last week introduce "game changing scaffolding" and move towards a more organised structure.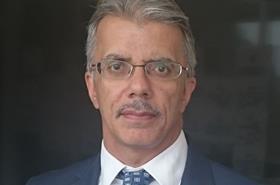 Talking about plans to have GP practices organised into hubs, Dr Madan said NHS England was sending "a really strong signal to CCGs that this is the kind of chosen vehicle through which we wish [them] to consider commissioning [primary care] services… so that we get beyond the stabilisation stage to a transformation stage – so we can get ahead of patient demand".
He said the plan would give a "formality to the structure [of primary care] that we haven't had".
He explained that currently England has varying arrangements from "a loose gang of practices" to "formalised" federations mature enough to win NHS business and compete in procurement processes, but NHS England is attempting to "have the system gravitate towards a unified delivery mechanism".
Dr Madan said the new structures would be "universal" in their coverage of every person in an area "rather than who tends to be registered with a particular practice in a particular federation".
"We are moving away from that wild west version of the world into a more organised version where everybody is in and we can start systematising how we flow funding and develop services to actually create some uniformity across the country on what the offer is," he said.
When asked why NHS England chose 30,000-50,000 as the preferred population size for the hubs, Dr Madan said there is something "magic" about this size that allows GPs to "know every GP in their group".
He added: "Dividing [GPs] in to groups of four or five practices, you get stuff done in a way you actually don't if you're in a group of 10 practices… it's interesting to observe that a lot of the country – without being told to organise itself that way – has actually organised that way."
Meanwhile, HSJ will this week publish its analysis of all "at scale" GP organisations in England, revealing that they cover a variety of different population sizes, ranging from 7,000 to 1 million people.