Radical plans for Greater Manchester to take control of £6bn of health and social care spending will be overseen by a new statutory body from April 2016, according to draft plans obtained by HSJ.
A draft memorandum of understanding between NHS England and the conurbation's local authorities and clinical commissioning groups sets out plans to put the Greater Manchester Strategic Health and Social Care Partnership Board on a statutory footing by the end of 2015-16.
It would set Greater Manchester wide strategies and priorities and allow system-wide management to assure they are achieved. It would sit above a joint commissioning board – made up of NHS England, the CCGs and councils – which would be responsible for agreeing all Greater Manchester-wide spending on health and social care.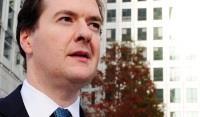 The draft document sets out a "roadmap" for full devolution of powers and budgets to commission services including acute and specialised services, primary care, community and mental health services, social care and public health.
It builds on a previous devolution agreement which gave the Greater Manchester Combined Authority greater powers over other budgets spent locally (see box, below).
In a joint statement issued this morning by all would-be parties to the agreement, chancellor George Osborne said: "We're discussing a plan for bringing together the NHS and social care in Manchester so we provide better care for patients. This is exactly what we want to see more of in our healthcare.
"It's also about giving Greater Manchester more control over things run in Greater Manchester, which is what our vision of a Northern Powerhouse is all about. It's early days, but I think it's really exciting development. We'll be working hard now with Greater Manchester and NHS England on getting the details right so the arrangements work best for patients."
According to the memorandum of understanding, the model will be built on the "principle of subsidiarity…ensuring that decisions are made at the lowest level possible".
This suggests that while some commissioning decisions would be taken at a Greater Manchester-wide level, others would remain at the level of individual "localities".
The document states that pooled budgets "at the locality level" – between individual CCGs and borough councils – would be in place from 1 April 2016.
However, the document also makes clear that while broad principles have been established, there are still huge questions around the operation of governance, finances and risk sharing that need to be worked through.
The document sets out the following key milestones:
April 2015: Process for establishment of shadow governance arrangements (April 2016) agreed and processes initiated;
October 2015: Initial elements of the business case are agreed to support the comprehensive spending review.
During 2015: Production of the final agreed Greater Manchester strategic sustainability plan as part of the review process.
December 2015: In preparation for devolution, Greater Manchester and NHS England will have approved the details on the devolution of funds and supporting governance and local authorities and CCGs will formally agree the integrated health and social care arrangements.
April 2016: Full devolution, with the preferred governance arrangements and underpinning Greater Manchester and locality section 75 agreements in place.
It also sets out how the architects envisage the system will operate from April 2016.
On how the system operate from April 2016, it says:
Greater Manchester
The Greater Manchester Strategic Health and Social Care Partnership Board will set strategies and priorities.
Greater Manchester Joint Commissioning Board will commission Greater Manchester-wide services
A chief officer will appointed to lead, manage and deliver the programme with appropriate staffing.
Local
Local health and wellbeing boards will agree strategies and priorities for delivery of integrated health and social care within their districts and in the context of the Greater Manchester-wide strategy and local priorities.
Local plans will be submitted to partnership board to ensure strategic coherence and consistency across Greater Manchester.
NHS England, CCGs and districts will pool relevant health and social care funds to a local joint commissioning board building from existing arrangements (eg: the better care fund).
Local Joint Commissioning Board will commission services in line with locality plan.
Greater Manchester Combined Authority
The Greater Manchester Combined Authority was established in April 2011 and eventually hopes to control all £22bn of public spending across the conurbation.
The combined authority, the first of its kind in the country, brings the 10 local authorities together through a statutory body and already has powers to coordinate economic development, regeneration and transport functions.
The government agreed to devolve new powers and responsibilities to Greater Manchester, and for the city region to adopt a directly elected mayor, in November.
Under the agreement the new directly elected mayor of Greater Manchester will receive powers including:
responsibility for a devolved transport budget;
responsibility for a franchised bus services;
powers over strategic planning;
control of a new £300m housing Investment fund; and
taking on the role currently covered by the police and crime commissioner.
Revealed: Details of £6bn Manchester health devolution plan
1

Currently reading

Revealed: Details of £6bn Manchester health devolution plan

2

3

4

5

6