The first NHS trust to be charged with corporate manslaughter following the death of a patient has pleaded not guilty today.
Maidstone and Tunbridge Wells Trust was charged under the Corporate Manslaughter and Corporate Homicide Act along with anaesthetist. Errol Cornish who also today pleaded not guilty to charges of gross negligence manslaughter.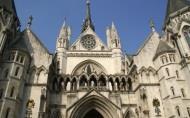 The case follows the death of primary school teacher Frances Cappuccini who died after giving birth by emergency caesarean section in October 2012 at the trust's Pembury Hospital.
The case against Dr Cornish and the trust was heard at the Rolls Building in central London today.
An international warrant has been issued for the arrest of Nadeem Azeez who is believed to have returned to Pakistan and is also charged with gross negligence manslaughter.
A trial date has been set for 12 January.
Source
Information supplied to HSJ