Take part in an exclusive webinar, on 26 March
One year after the Health and Social Care Act became law, what has been the impact of the new competition framework? And how can NHS organisations comply with the law while also pursuing their aim of providing high quality care in a way which is both affordable and sustainable?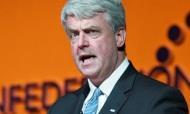 HSJ invites you to take part in an exclusive webinar, in association with specialist healthcare law firm Hempsons. It will look at the big issues for NHS and foundation trusts, and consider how they can comply with the law while still achieving their aims of creating sustainable and financially sound organisations.
Viewers will also get the chance to pose questions to our expert panel.
Register now to view this free webinar.
It will cover:
The options trusts could consider such as provider collaborations, hospital chains and mergers;
The need to comply with competition law and the provider licence competition conditions;
The role of commissioners in service and organisational change;
How organisations can best engage with Monitor and the Competition and Markets Authority, which will replace the OFT and Competition Commission on 1 April.
Register now to ensure you are up to date on this crucial topic for acute, community and mental health trusts.
Our panel will include:
Dame Gill Morgan, chair of the Foundation Trust Network;
Anita Charlesworth, chief economist, The Nuffield Trust;
Ralph Coulbeck, director of strategy at the NHS Trust Development Authority;
Christian Dingwall, partner and head of corporate commercial at Hempsons.
Who should watch?
This webinar will be essential viewing for chief executives and senior managers of NHS providers.
Can't make it at this time? You can catch up on demand – and view our archive of webinars and roundtables at HSJ TV.