A panel of experts met to discuss the issues that people with frailty face and how the NHS can help identify and better support them at a roundtable event convened by HSJ and Nutricia Advanced Medical Nutrition.
Nearly two million people in England live with frailty: a physiological state which makes it harder for them to recover from illnesses and to continue to live a "normal" life.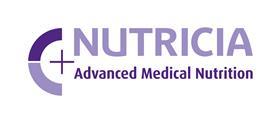 Becoming frail can result in a loss of independence – including having to move to a more supported environment – decreased mobility and difficulties doing everyday activities. For many people frailty will come on gradually and increase with age – five per cent of people in their 60s are frail while two thirds of those over 90 are.
But it is not an inevitable consequence of ageing and much can be done to delay its onset and slow progression. This is important for the NHS and social care as people with frailty are likely to be high users of services – but it also enables people to continue living the life they want.
This HSJ roundtable brought together professionals from a range of backgrounds to talk about frailty and what can be done to improve the lives of people with frailty.