A Philips Healthcare-sponsored trial showed that the combination of the two can prolong time to readmission or death by nearly three months, and improve quality of life in the first six weeks of use
Chronic Obstructive Pulmonary Disease (COPD) is a group of lung conditions that make it difficult for the lungs to empty themselves due to narrowed airways. Currently an estimated 1.2 million people in the UK live with the condition, with a further 2 million patients likely to suffer but be undiagnosed. An acute COPD exacerbation, an episode of breathing difficulty and possible sickness, can require emergency hospital admissions and often leads to disease progression3.
In association with Philips Respironics. Click here to visit COPD Insider.
A recent five-year, multi-centre, clinical trial of 116 patients published in the Journal of the American Medicine Association showed that using non-invasive ventilation (NIV) with home oxygen therapy (HOT) to support patient respiratory CO2 exchange and breath function in the home can improve quality of life for COPD and persistent hypercapnia patients who had recently experienced a life-threatening respiratory event or exacerbation.
The trial, sponsored by Philips Healthcare and carried out by experts at St Thomas's Hospital London, showed that patients using this combination treatment experienced prolonged time to readmission or death by nearly three months, and improved patient health-related quality of life in the first six weeks1.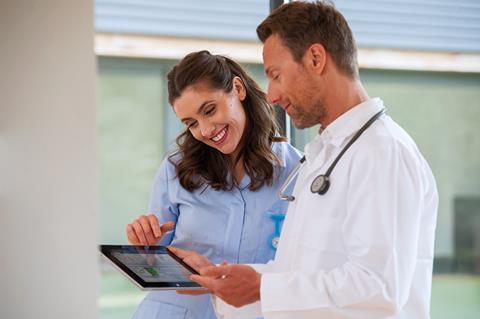 "Patients with severe COPD and persistent hypercapnia have historically had limited therapy options", said Dr Nicholas Hart, professor and clinical director of Lane Fox Respiratory Service, St Thomas' Hospital in London. "The trial suggests that combining home oxygen and home non-invasive ventilation therapy can reduce hospital readmissions while maintaining patients' quality of life, which will drastically change the way we approach COPD treatment worldwide."
"This study shows that home non-invasive ventilation is a potent, therapeutic tool that we hope will allow patients to lead healthier and more active lives at home," said Dr. Teofilo Lee-Chiong Jr, chief medical liaison at Philips.
Philips is dedicated to supporting COPD patients through a range of solutions, including advanced NIV therapies such as the DreamStation BiPAP AVAPS and S/T, BiPAP A40 and Trilogy pressure control ventilator.
Visit Philips COPD Insider. Twitter: @PhilipsResp
1 Murphy. B, Rehal. S, Arbane. G et al. Effect of Noninvasive Ventilation with Oxygen Therapy vs Oxygen Therapy Alone on Hospital Readmission or Death After an Acute COPD Exacerbation – A Randomized Clinical Trial. JAMA. 2017; 317 (21): 2177-2186.
Roundtable: How best to support patients at home to ease the burden on the NHS?
1

2

3

4

Currently reading

The benefits of combined home oxygen therapy and non-invasive ventilation