Bath and North East Somerset CCG and council claim Virgin Care will make no "margin" on £69m community services contract
Commissioners say company's proposed information system "almost feels like nirvana"
Contract will cap Virgin Care's "management and organisational costs"
COMMERICAL: A CCG and council in the South West have claimed Virgin Care will make no "margin" on a community services contract it has been chosen as the preferred bidder for.
Bath and North East Somerset Clinical Commissioning Group and Bath and North East Somerset Council told HSJ they chose the company because of the strength of its bid, which offered an information sharing "nirvana".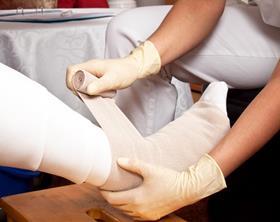 Last week Virgin Care was announced as preferred bidder for a seven year contract to provide a range of community services in Bath and north east Somerset, covering a current annual expenditure of £69.2m.
The firm was chosen ahead of a consortium led by Sirona Care and Health, one of the incumbent providers. The consortium included Avon and Wiltshire Mental Health Partnership Trust, Royal United Hospitals Bath Foundation Trust, Dorothy House Hospice Care, and the GP organisation Bath and North East Somerset Enhanced Medical Services.
The commissioners said a clause would be included in the contract that would require "any financial surplus made by the new prime provider to be reinvested" into local services.
CCG chief officer Tracey Cox said she hoped the clause would provide local people with "reassurance" about the involvement of a private company in NHS delivery.
As a social enterprise, Sirona reinvests any surplus it makes from delivering the services.
"We feel that it's important, knowing how challenged health and social care services are, that any providers working with us should continue to operate under that principle," Ms Cox said.
When asked if the surplus would be calculated as anything in excess of the "margin" Virgin Care makes on the contract, Jane Shayler, the council's director of adult care and health commissioning, said: "No [it means] any surplus… 'margin' to my mind is just another way of describing a surplus."
Ms Shayler said there would also be a "contractual obligation" that would cap Virgin Care's "management and organisational costs".
She said this would mean the commissioners would be "absolutely assured not only any that surplus is invested back into the local community, but also that the vast majority of the overall financial envelope available is going to be invested in local service delivery, and not in management costs or infrastructure costs".
Ms Cox said the commissioners were impressed by Virgin Care's plans for the contract, which include introducing "care navigators" to help people find their way around the services and "an information system that really is joined up".
Ms Shayler said Virgin Care's proposed information system "almost feels like nirvana".
"We will have a single view of the social care needs, the needs and wishes of the individual, primary care information, secondary and acute care information – all viewed through a single system that sits over the top, so people only need to tell their story once," she said.
Over the next three months the commissioners will work with Virgin Care to work out which services the company will directly deliver and which it might subcontract. The contract is expected to be formally awarded in November, with services transferring to Virgin Care in April.
Commissioners insist Virgin Care will make no 'margin' on Bath contract
1

Currently reading

Commissioners insist Virgin Care will make no 'margin' on Bath contract

2