Shropshire CCG placed in special measures
Group will have to agree new 2015-16 forecast financial outturn
No legal directions placed on CCG
PERFORMANCE: Shropshire Clinical Commissioning Group has become the first CCG placed in special measures by NHS England.
The West Midlands commissioner is struggling with a severe financial problem, last month reporting an in-year forecast deficit of £10.3m, which was not planned.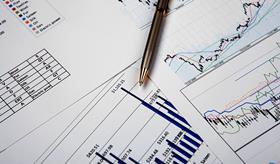 NHS England introduced special measures for CCGs in summer this year. It indicated that, if there was no improvement after a year, it would take further action, potentially including transferring the CCG's responsibilities to another body.
NHS England has outlined the measures which will be taken in order to improve the organisation's financial performance.
These include the agreement of a new 2015-16 forecast financial outturn and a requirement for the CCG to produce an overall CCG improvement plan.
In a letter sent to Shropshire CCG last week, and published by the CCG today, NHS England laid out changes that have already been agreed to help turn around the failing commissioner. These include:
The appointment of an interim accountable officer, Brigid Stacey;
The recruitment of a turnaround director, with specialist skills in acute contract management; and
Monthly meetings with the NHS England regional director.
The letter, published by Shropshire CCG today, states: "The special measures regime forms part of the CCG assurance framework and provides a structured approach for the CCG to improve its performance.
"It is a formal mechanism offering the CCG support while preventing unacceptable risk in the CCGs operations.
"The CCG remains accountable for its functions and is responsible for the process of developing and implementing its improvement plan, overseen and monitored by NHS England."
No legal directions have been placed on the CCG by NHS England.
The CCG's previous accountable officer, Carol Morton resigned last month, having been on authorised leave since September.
Meanwhile, East Surrey CCG has also been subject to intervention by NHS England, and has been made subject to legal directions, also due to financial problems. The organisation is now subject to closer oversight and control by NHS England. The national body will oversee the group's financial recovery plan and the appointment of a new accountable officer and chief finance officer.
Source
NHS England letter and CCG statement