CQC recommends Cambridge University Hospitals exits special measures after being rated good in latest inspection
CQC praises the trust for improving staffing levels and governance
Cambridge University Hospitals Foundation Trust has left special measures after it was rated good in its last inspection.
On Wednesday afternoon, NHS Improvement confirmed that the trust had been taken out of special measures.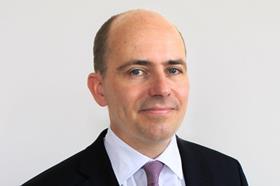 In December, NHS Improvement deferred the CQC's recommendation that East Kent Hospital University FT should be removed from special measures. Both East Kent and CUH are currently in the fourth segment of NHS Improvement's single outcome framework, meaning the regulator has serious concerns about the organisations. CUH ended 2015-16 with a deficit of £62.9m.
The CQC found the trust to be good overall after its inspection in September, and outstanding for the care it provided. It was rated requires improvement for its responsiveness and good for being safe, effective and well led. The trust runs Addenbrooke's and The Rosie hospitals.
Chief inspector of hospitals Professor Sir Mike Richards said: "Senior staff at the trust described being placed in special measures as 'a wake up call'. The inspection found improvement in the quality and safety of services.
"There had been an increase in permanent staffing levels, resulting in low levels of agency nurses being used across the trust, and a system of monitoring allowed senior managers and clinical staff to adjust staffing levels to meet patients' needs. Governance systems had been revised which ensured robust information was available for the senior team."
Jeff Worrall, delivery and improvement director at NHSI, said: "The trust has worked hard to improve the care it provides to its local community and has introduced innovative practice in order to meet the rising demand on its services.
"We will continue to support the trust as it seeks to build on the excellent progress it has made on behalf of its patients."
Trust chief executive Roland Sinker added: "We cracked on with the recommendations from the CQC, which were very fair, and then we focused very hard on empowering our staff and developing the culture of the organisation."
The trust was placed in special measures in April 2015 with Mr Sinker taking over as chief executive from Keith McNeil in November that year.
This story was updated at 5.10pm on 18 January after the trust was removed from special measures.
Source
Regulator statements and HSJ interview
Source date
18 January 2017