A troubled acute trust in Greater Manchester has refused to comment on the apparent departure of its director of operations.
A report to board members at Pennine Acute Hospitals Trust said Gill Harris is now combining the role with her chief nurse duties on an interim basis.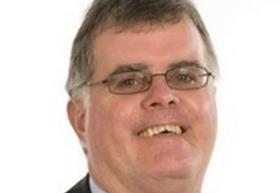 The trust declined to answer any questions about on the employment status of Hugh Mullen, who is still listed as director of operations on the trust website.
A trust spokesman said: "We are unable to comment on matters relating to individual trust employees."
Ms Harris, who joined Pennine Acute in January 2015, has previously held senior roles at NHS England and Wrightington, Wigan and Leigh Foundation Trust.
There have been serious concerns over performance at Pennine Acute this year, particularly around its accident and emergency services.
The trust was one of the 30 worst performers summoned to London by NHS Improvement earlier this year, and has reported 60 "trolley waits" of more than 12 hours in the last three months. It was recently escalated to "level two" of five on the NHS Trust Development Authority's accountability framework. Level one is special measures.
HSJ understands the Care Quality Commission raised concerns over emergency services after an inspection in February. Its full findings are expected to be published later this year.
Mr Mullen's apparent departure follows the sudden announcement in February that chief executive Gillian Fairfield was going on secondment to Brighton and Sussex University Hospitals Trust.
Sir David Dalton has taken over as interim chief executive, while continuing with his role at Salford Royal FT.
It is unclear how long his appointment will last, but Sir David has indicated it is consistent with the "potential of creating a group of NHS organisations" in Greater Manchester.
Source
Information provided to HSJ