A trust in Wiltshire, which was told to improve staffing levels earlier this year, has earmarked nearly £300,000 for additional nursing staff.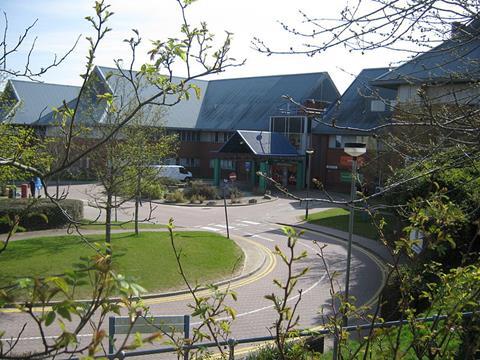 Salisbury Hospital
The funding was approved at a board meeting of Salisbury Foundation Trust this month, a spokesman confirmed to HSJ's sister title Nursing Times.
Nurse staffing levels across a range of services at the trust were highlighted as a potential "risk to patient safety" by the Care Quality Commission in April, following an inspection in December.
The trust was told it must review nurse staffing levels and skill mix in emergency and urgent care, surgical wards, services for children and young people, including the neonatal unit, critical care, maternity and the spinal unit.
The regulator noted concerns about the nursing to patient ratio of one nurse per 16 patients at night on the Amesbury ward, and of one nurse to 12 patients on the Downton and Chilmark wards.
Amesbury, which has 32 beds, and Chilmark, which has 24 beds, are two dedicated wards for orthopaedic patients. Chilmark deals mainly with trauma admissions, and Amesbury mainly with planned surgery. Downton is a 27-bed surgical ward.
Speaking at trust board meeting this month, nursing director Lorna Wilkinson said: "We have increased the registered nurses on the night shift on Amesbury ward to three so it now has a ratio of one nurse to 11 patients.
"Professionally, that absolutely feels the right thing to do. It has meant making a change to the ward's late shift, as we have had to take one of the registered nurses off that," she told the board.
"That is having very good feedback from both patients and staff and we will continue to monitor it," she said, according to a report in the Salisbury Journal.
But Ms Wilkinson said the trust's own review of staffing on the Downton and Chilmark wards found them both to be adequate on nights with nothing to indicate any problems, said the local newspaper.
However, as a result of the internal review, an extra nursing assistant is to work on Redlynch acute medical ward at night, while an extra nurse is to work during weekdays on Pitton, a specialist ward for respiratory medicine.
In addition, on Whiteparish, an acute medical unit, an extra nurse is to work weekend day shifts due to an increase in the number of patients.
An extra nurse is to work nights on the spinal unit, with the addition of a more senior nurse during day shifts, added Ms Wilkinson.
Since the CQC inspection, she said there were always three children's nurses on the Sarum paediatric ward, with two in the day assessment unit and a supervisory senior nurse.
In the emergency department, a nurse is to be allocated to minor injuries. Twelve nurses have already been recruited to the intensive care unit while it is hoped all vacancies for the maternity unit will be filled by October.
Source date
22 August 2016