Southern Health Foundation Trust's learning disability services in Oxfordshire to transfer to Oxford Health Foundation Trust
Interim chair Tim Smart says "other changes will occur" at troubled trust
Chief executive Katrina Percy will stay on but her focus will switch from operational matters to strategy
STRUCTURE: Southern Health Foundation Trust will lose its learning disability services in Oxfordshire, the trust's interim chair has announced.
Tim Smart said the services would be transferred to Oxford Health Foundation Trust because Southern Health has been operating "across too broad a spectrum of clinical services and too wide a geography".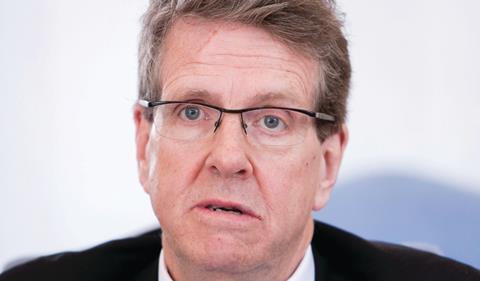 The trust's chief executive, Katrina Percy, will stay on but with a new focus on strategy rather than operational matters.
Mr Smart, who took over as interim chair in April, reviewed the trust following last year's Mazars report, which highlighted failures by Southern Health to investigate and learn from patient deaths.
Announcing his findings on Thursday, Mr Smart said: "It is clear to me that the trust needs to change the way it delivers services because currently it operates across too broad a spectrum of clinical services and too wide a geography.
"The plan is for learning disability services provided by Southern Health in Oxfordshire to be transferred to Oxford Health Foundation Trust as soon as agreement is reached."
"Other changes will occur," he added.
The plans to split up some of Southern Health's services were first revealed by HSJ last month.
Mr Smart said he would create a steering group to "further develop and accelerate" implementation of the trust's strategic vision alongside the sustainability and transformation plan for Hampshire and the Isle of Wight.
Its first task will be launching a review by clinicians and commissioners of the way the trust's services are organised, which would "result in the future form of Southern Health being changed".
Commenting on the trust's current leadership, Mr Smart said while the trust's board "should have acted in a more united way", there was "no evidence of negligence or incompetence by any individual board member".
He said Ms Percy would continue as chief executive but "until now she has been too operationally focused".
"She will shift her focus to delivery of the future strategy of the trust, which I believe needs to be accelerated," he added.
The executive team will be restructured to "allow a more concentrated effort on the day to day delivery of high quality, safe services for patients", he said.
Mr Smart said he was confident his recommendations would improve the trust, but apologised "unreservedly" for Southern Health's past failings.
NHS Improvement also said on Thursday that it had added to its existing regulatory action at the trust, by requiring it to continue it steps to resolve patient safety problems and to carry out a review of how it engages and listens to service users, carers and families.
The regulator will also create an "oversight group" with local commissioners and NHS England to coordinate the health economy in supporting the trust and holding it to account for improvements.
Southern Health was created from the merger of Hampshire Partnership Foundation Trust and Hampshire Community Health Care in 2011. In November 2012 it took over the Ridgway Partnership, which provided learning disability services in Oxfordshire.
In July 2013, 18 year old Connor Sparrowhawk drowned in a bath at the trust's short assessment and treatment unit in Oxfordshire, which prompted NHS England to commission the Mazars review.
Since Mr Sparrowhawk's death campaigners have called for Ms Percy to be removed as chief executive.
Source
Trust and NHSI statements