Winner
West Wakefield Health & Wellbeing: Care Navigation national consultancy & training programme
Sponsored by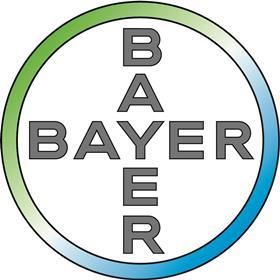 West Wakefield Health and Wellbeing trained 277 receptionists as care navigators who support patients by signposting them to alternative healthcare professionals and services in their area, such as pharmacies. This programme was developed with clinical oversight from GPs, to ensure that the choices presented to patient were safe, effective and appropriate.
Receptionists report enhanced job satisfaction from this extension to their role and are confident in what they can do. In one practice alone over one year, the signposting programme freed up nearly 750 hours of GP time as these patients would otherwise have been offered a GP appointment.
In 2016-17, over 25,000 patients were signposted to an alternate healthcare professional, and 97 per cent were happy to see them. The scheme has proved effective at accurately identifying patients who need to see a GP, fewer than five per cent of patients seen by a pharmacist were sent back to their GP, and none were classed as urgent.
The scheme is spreading to over 2,700 receptionists, and West Wakefield is now working with clinical commissioning groups and GP federations covering over 10 per cent of the patient population in England. Online accredited training modules and face-to-face learnings events ensure that they understand access criteria for local services and how to provide patients with information.
Read a detailed case study about this project at HSJ Solutions
Finalists
Alvanley Family Practice: Practice Health Champions at Alvanley Family Practice – HIGHLY COMMENDED
Camden Diabetes Integrated Practice Unit: Supporting Primary Care
CBC Health: Pharmicus Hub @ CBC Health
East Lancashire NHS Trust – Integrated Musculoskeletal Pain and Rheumatology Service: 'Healthy Mind, Healthy Body' – a collaborative service re-design in a MSK environment
Orton Bushfield Medical Practice, Thorpe Road Surgery, and Westwood Clinic – Peterborough Time to Care Testbed: Adaptable and Cost-Effective Workflow Management
Pennine Care Foundation Trust: Self-Management Shared Care Wound Pathway
Ryalls Park Medical Centre: New models of care
Stockport Clinical Commissioning Group: Stockport Dermatoscope Project
Tameside and Glossop Clinical Commissioning Group