in association with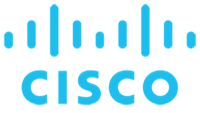 On demand recording now available  
In the run-up to the official move to integrated care systems, what are the essentials that leaders will have to ensure are in place if the new landscape is to be successful for the NHS, staff, and patients and carers?
In April 2022 new statutory arrangements for England's ICSs come into force. A key component involves developing and building on place-based partnerships to co-ordinate, plan and deliver services in an integrated way.
Successive national strategies have made it clear that care should be delivered in the most appropriate setting for patients, and increasingly this would mean care taking place at or close to home.
Despite this, hospital remains the default for much care, and attempts to change this have proved challenging.
Hospitals are at the centre of local and regional healthcare systems, but how can they adapt and flex to meet the demands of a wider workforce – one that works in the community – and ensure that care is truly integrated?
One of the major problems is that even if staff are working in the community – often delivering care that would historically have taken place in hospital – they are still tethered to base; that is, they have to return to the hospital or main hub to conduct many tasks. Even if they have access to real-time shared care records, they still need to return to base to fulfill backroom functions, such as booking leave, or ordering equipment.
Key questions are:
· How can the smart hospital be a catalyst for change across an ICS or even a wider footprint?
· How can staff be enabled to deliver secondary care services out of hospital – and closer to people's homes?
· How will capital programmes of the future need to develop to enable whole-system working, that isn't tethered to the bricks and mortar of the acute hospital?
· How can you ensure your staff can stay connected, wherever they are?
This HSJ webinar, run in association with Cisco, brought together a small panel of experts to discuss these challenging and pressing questions.
A recording of the session is now available. 
For those who had previously registered for the webinar, click here to view the on demand recording.
For those who have yet to register, scroll to the bottom of the page and complete the form. Details of how to access the on demand recording will then be sent to you via email 
Panellists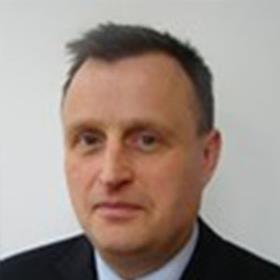 Declan Hadley, healthcare development lead, Cisco
Prior to joining Cisco last April, Declan worked in the NHS for over thirty years. He started his career as a psychiatric nurse, moving quickly into information management in the 1990s. In 2001, Declan was appointed as health informatics director at Lancashire Care NHS Foundation Trust, where he led on the development of innovative mobile solutions and new clinical applications to support an agile workforce.
More recently, he was programme director for the North West Coast Connected Health Cities Programme and digital associate for the Innovation Agency North West Coast. From 2014, Declan led on the development and delivery of a digital health strategy for Lancashire & South Cumbria Integrated Care System. Declan has a keen interest in consumer-centric technology and the Internet of Things, exploring how they can be used to empower people and enable them to manage aspects of their care whilst living in their own homes.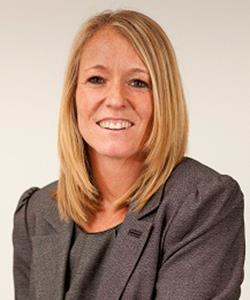 Karen McDowell, chief operating officer, Surrey Heartlands ICS, deputy accountable officer, Surrey Heartlands CCG
Karen was appointed as Surrey Heartlands ICS chief operating officer in November 2021. Previously Karen was the Surrey Heartlands CCG chief finance officer (from 2018 to 2021) and system finance lead, and has also been the CCG's deputy accountable officer since its inception in April 2018. Her current portfolio includes urgent and emergency care, primary care, emergency preparedness, resilience and response, communications and engagement, governance, ambulance commissioning, the Covid-19 vaccination programme and ICS development.
Karen became a member of the Chartered Institute of Management Accountants (CIMA) in 2003.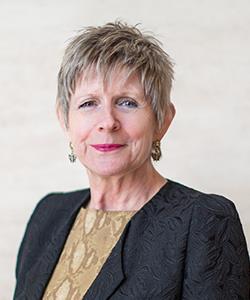 Madeleine Starr, director of business development and innovation, Carers UK
Madeleine Starr MBE is director of business development and innovation at Carers UK, a not-for-profit organisation working to improve the lives of unpaid carers.
Madeleine joined Carers UK in 2000 to lead its work on carers and employment.
In 2009 she was recognised as a Working Families Pioneer for "her sustained and successful campaigning for carers' employment rights" and for her influence in establishing the Employers for Carers membership forum, launched in 2009.
She is currently leading Carers UK's work on digital innovation in health, care and the third sector.
Madeleine was awarded an MBE in 2012 for services to employment.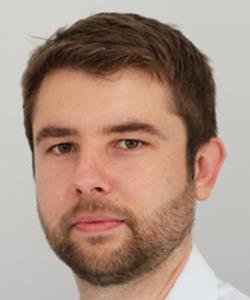 Adam Wright, programme development manager, NHS Providers
Adam is a programme development manager at the membership body NHS Providers. He is currently working on the Digital Boards programme, which aims to support trust boards lead the digital transformation agenda. Prior to this he was part of NHS Providers' policy team

Chair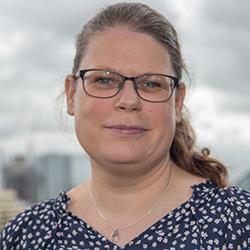 Claire Read, contributor, HSJ
Claire Read is a professional writer and editor who has specialised in healthcare throughout her 20-year career. She has been a regular contributor to HSJ since 2012 and has a particular interest in healthcare digitisation and technology.

Complete the form below to register