In the first in a series of articles from senior NHS leaders' who went on a research trip to India, Ros Roughton reports on providers that have found innovative, low cost ways to care for a huge population
NHS leaders visited the specialist healthcare service provider Narayana Health
When Monitor chief executive David Bennett suggested NHS survival required the adoption of innovative care models from countries such as India last year, a group of senior healthcare leaders were already on a study tour in Bengaluru and Hyderabad, seeing first hand just what those lessons were.
Organised by the International Partnership for Innovative Healthcare Delivery, five senior healthcare leaders sponsored by the Health Foundation visited two specialist healthcare service providers – Narayana Health and the LV Prasad Eye Institute – and two networks of local care, Vaatsalya Hospitals and LifeSpring maternity hosptials.
Injection of new ideas
India was like an injection of hot, subtle spices to my thinking: it made me reconsider the culture and conditions needed for innovation, and most of all about the assumptions we have in England that limit our capacity to be better.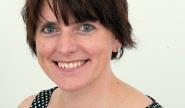 "India made me consider the culture and conditions needed for innovation, and the assumptions we carry in England that limit our capacity to be better"
My first lesson was that reducing costs is a noble mission because only by reducing costs in India can you make healthcare affordable for millions of people whose lives are otherwise blighted. Time and again we heard about the ways organisations sought to reduce costs.
At LV Prasad one engineer described the replacement of an expensive electrode (US$100 per unit) with zari thread (US$1 per unit), used for making saris. Every team knew their supply costs, knowing if they could keep costs down, they could bring healthcare to one more person.
The second lesson was that market customer feedback is king. LifeSpring supported working poor women to have low-risk births – albeit in a building that probably wouldn't meet some of our more demanding regulations – by providing a service guarantee.
This guarantee specified a list of what patients could expect from the service and, underneath, said: "Text ZERO to SMS 7893851613 if you don't get the above services." Instant feedback. And judging by what they told us, instant action. You have to ask: why isn't this everywhere in the NHS?
Vision guardians
Finally, it takes the community to reach the community. LV Prasad and LifeSpring, recruited, trained and deployed local people to work within their community.
LV Prasad called their local recruits "vision guardians", with 10 guardians feeding into a single vision centre serving for 50,000 people. The guardians go door to door asking if people have eye problems and identifying who might benefit from screening.
As a result, in a country where 12 million people are blind, and 80 per cent of causes for the condition are preventable, LV Prasad are gradually creating blindness-free villages. It was a powerful reminder of the untapped resource that sits in ourselves, our families and communities.
Ros Roughton is national director for commissioning development at NHS England and national primary care leader. Photos by John Illingworth, policy manager at the Health Foundation
Lessons from India: how to improve care with limited resources
1

Currently reading

Lessons from India: how to improve care with limited resources

2

3

4

5