If GP practices are under the illusion that the CQC will not be targeting them as much as care homes or hospitals they need to think again, warn Joanna Dirmikis and Gerry Kennedy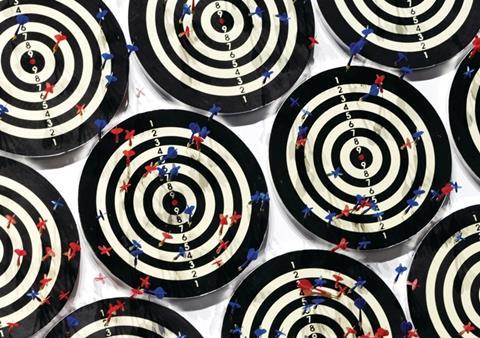 We are not only seeing that GP surgeries are now a very real focus for the Care Quality Commission, but we are also noticing that the CQC has been issuing critical reports and notices of proposal to impose restrictions on GPs' CQC registrations, following alleged breaches of the Health and Social Care Act 2008 (Regulated Activities) Regulations 2010.
However, given that GPs have only been required to register with the CQC since April 2013, they are still new to these inspections. Here are a few key tips, from Joanna Dirmikis, a barrister at Ridouts, and healthcare consultant Gerry Kennedy for GPs going through these inspections.
Joanna Dirmikis: 'The CQC may have some unrealistic expectations'
Record keeping
Be prepared for extensive scrutiny of both electronic and paper records. The CQC will want to see whether there is evidence of incomplete or inadequate record keeping (under regulation 20). It may seem obvious, but make sure there are no problems with your computer system.
If certain records cannot be accessed because of technical glitches then speak to an appropriate IT support contractor and get these problems fixed. If doctors are not using the electronic records and relying on administrative staff to input the details then make sure the doctors receive IT training if necessary.
This is a common situation but if they do not do it themselves it could make it more likely that patient referrals or medication reviews will get missed.
Regular auditing
Make sure your practice policies and audits are all up to date. The CQC is always very keen on looking at possible breaches of regulation 10 (on assessment and monitoring of the quality of the service provision).
'You need to show that you review the practice regularly to make sure it is operating safely and effectively'
This could mean doing regular record keeping audits, medication audits, audits of home visits, audits of referrals, reviews of patient questionnaires or complaints, and reviews of serious untoward incidents.
Make it clear on the audit when it was carried out, who carried it out, how many records were reviewed and what the result was. Where there are any gaps or shortfalls, make it clear what action was taken to improve things.
Make sure you carry out your next review when you say you are going to.
Be wary of unrealistic requirements
Be ready for the possibility that the CQC may have some unrealistic expectations of GP practices. It may be critical about lack of continuity of patient care because of a high number of locums, but in fact this is quite standard in many NHS practices, such as when a partner is on maternity leave.
The regulator may also be critical about how long it takes a patient to get an appointment, but it may be worth reminding them that the British Medical Association has recently warned that waiting up to 14 days for an appointment is in line with national expectations.
'Allegations made within CQC inspection reports often reveal an unrealistic attitude'
When allegations are made, patients are usually referred to without reference to an identification key. This is not unusual for the CQC even though it sometimes makes it impossible to rebut an allegation (and we have been complaining about its lack of particularisation of allegations for some time for this very reason).
But whereas a provider with a residential care home with only 12 residents might be able to work out which service user was being referred to when no patient name is given as part of an allegation, a GP practice with 5,000 patients could not possibly be expected to do the same thing.
Make sure you make all these points when responding to the report.
Train your staff
Give your staff some training about what to expect from these inspections. While it is obviously important that everyone is open and honest when they speak to inspectors, staff do need to be made aware that anything that they say could be used in a subsequent report.
'Anything said by a staff member can be used in an inspection report'
So they should always be sure about whether they have got their facts straight before they say anything to an inspector.
Inspectors will use any evidence, whether it comes from clinical staff or not. And while CQC inspectors are meant to "triangulate" their evidence (according to their own internal policies) we have found that this is not always done.
So a casual remark by a receptionist who has not quite got the right end of the stick could have serious repercussions for a practice further on down the line.
Make sure all staff are vetted properly
An area of particular interest to the CQC when it comes to GP practices is regulation 21 (requirements relating to workers). This may be because up until recently, many primary care trusts had not always imposed such stringent requirements and had not required all workers, including administrators, to be CRB checked so it is likely that there will be gaps in the paperwork for many practices.
'GP practices will need to ensure that there are no gaps in the paperwork'
The position is now that CQC will expect everyone to have a disclosure and barring service and barred list check satisfactorily completed as soon as new staff members are offered the job and before they start working.
It will include "hard" information about previous unspent convictions or cautions, as well as "soft" information such as interim orders imposed by the General Medical Council.
It is also important that where there are any convictions, cautions or evidence of professional disciplinary action taken against doctors, that practice managers check the GMC register and the National Performers list, to ensure the doctor is still permitted to practise.
Always carry out risk assessments
If there are any skeletons in someone's closet but they are still eligible to practise and you want to employ them, then you will still need to conduct a risk assessment.
Write down the details of the offence, the date when you were made aware of it and any details about the staff member's attitude, together with all relevant mitigating circumstances.
If you still decide to employ them write a list of all the reasons why you felt this was appropriate, explaining how you balanced these against the risks of endangering patient safety or undermining the practice if you hired them. The more serious the offence, the more detail you need to go into in your risk assessment. These risk assessments should be recorded at the time of hiring a staff member and kept on file.
Joanna Dirmikis is barrister at Ridouts LLP
Gerry Kennedy: 'Each day the practice is open might be the day it is inspected'
Registration
In many respects, registering with the CQC for the first time is the easy bit as there is a distinct application process to follow. The challenge for many GP practices following registration is to continue to stay compliant with CQC standards and regulations. The fact that practices have been registered since April 2013 should never be considered as a one-off event. Registration is the first part of an ongoing process of strict healthcare regulation.
Just because a practice is newly registered with the regulator is no guarantee that a first inspection will not be carried out soon after registration. This is because inspections may be "scheduled" (planned in advance and always unannounced), "responsive" (when the CQC has become aware of concerns) or "themed" (inspecting a specific type of service).
Treat every day as inspection day
All practices are subject to unannounced inspections and they can expect a CQC compliance inspector to knock on the door at any time. So each day the practice is open, all staff should consider that this might be the day the practice will be inspected.
Follow up on audits
Practices should ensure that they robustly comply with regulation 10 in relation to assessing and monitoring the service. When audits are carried out and findings are analysed, it is important that they demonstrate what actions will be implemented to improve the service for patients' benefit. Carrying out an audit is all very well, but did it lead to a tangible improvement for patients in some way? Can you show the improvement to the inspector?
Keep your practice safe and clean
Infection prevention and control should never be taken for granted. Practices need to ensure that they are monitoring premises to ensure there are satisfactory facilities and supplies for hand hygiene purposes, personal protective equipment and disposal of clinical waste.
During an inspection, CQC inspectors regularly ask staff at random about what they would do if they had concerns that a patient may be being abused in some way. All practice staff need to demonstrate awareness of the issue of safeguarding patients from the risk of actual or potential abuse.
Practice makes perfect
Consider having a mock inspection before the real thing. This may seem a daunting prospect but it will be time well spent and can pay dividends for practices. Healthcare providers that have done this have commented positively on how helpful they are in maintaining a focus on compliance.
Regardless of how busy a practice is, a culture of healthcare regulation and inspection needs to become part of everyday life in an NHS GP practice.
Gerry Kennedy is a director at Healthcare Regulation Solutions