In this launch year of HSJ Clinical Leaders, we sought to identify those clinicians making the greatest impact on health policy, service transformation, and innovation.
Gail Adams, Head of nursing, Unison
A nurse by background and said by some to be "the very definition of a solid citizen", she is known for championing education and wider access to the profession. Challenges over the next year will include fighting for the future of the NHS and responding to Francis. Transformation
Dr Mohammad Al-Ubaydli, "Founder and chief executive of Patients Know Best"
Doctor and programmer Dr Al-Ubaydli founded the personal health record software company Patients Know Best. It goes beyond giving patients access to their records to giving them control in a format that can be shared with any health professional. It is now ranked the best of its kind by the UK government. Transformation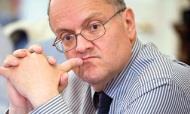 Dr Charles Alessi, Interim chair, NHS Clinical Commissioners
His role in the run-up to the implementation of clinical commissioning in April 2013 secured Dr Alessi number 38 in the 2012 HSJ 100. The question now is how he will fare as the new regime beds down; his robust style may not suit the emerging collaborative leadership style. Policy
Professor June Andrews, Director of the Dementia Services Development Centre, University of Stirling
Mention dementia to any nurse and Professor Andrews will spring to mind. A multi-award-winning campaigner devoted to improving services for people with dementia and their carers, she will maintain a high profile as the Prime Minister's Dementia Challenge gathers speed. Transformation
Dr Neil Bacon, founder, iwantgreatcare
Always controversial, Dr Bacon is the founder of the site for rating healthcare professionals and hospitals. In a world of patient choice and friends and family testing, Dr Bacon is set to retain influence on the emerging debate of how best to measure patient feedback. Innovation
Professor Sue Bailey, President, Royal College of Psychiatrists
This campaigning psychiatrist has tied her flag firmly to the mast of social justice for people with mental health problems and will be working to raise the profile not just of the scale and cost of poor mental health but its unequal status with physical health. Policy
Dr Sam Barrell, Chief clinical officer, South Devon and Torbay Clinical Commissining Group
A popular GP and leading light in the integrated care movement, she works in an area of the country that has set the pace in this area. Her CCG has shown concrete benefits from joining up care and Dr Barrell will be one to watch over the next year. Transformation
Professor Juliet Beal, Director of nursing: quality improvement and care, NHS England
Professor Beal holds the unenviable care and compassion brief at NHS England. At a time when grassroots faith in their top brass is at a low, she is in charge of implementing a national strategy and will have to balance carefully between setting a national direction and allowing local leadership. Transformation
Viv Bennett, Director of Nursing, Department of Health; Professional lead for nurses and midwives in public health; Principal Adviser to Government on public health nursing and midwifery
The profound changes to public health that came into effect in April 2013 offer Viv Bennett a challenge and an opportunity. The public health nursing workforce will require reassurance about their value and role. Meanwhile, her advice to ministers will be influential in setting the public health agenda centrally. Policy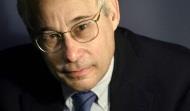 Don Berwick
, David Cameron's new health tsar
When David Cameron brought in the American Dr Don Berwick to lead the post- Francis safety review, the public may have raised an eyebrow. Those who know him through his work in the past on NHS quality under the last Labour government, however, cheered. His brief is to make zero harm a reality and his report is likely to be very influential on how NHS services are delivered. Dr Berwick is internationally known for his work on patient safety as director and co-founder of the Institute for Healthcare Improvement in Boston, which has been enormously influential in placing safety at the heart of quality. From 2010 to 2011 he headed the US Medicare and Medicaid, the healthcare safety net for uninsured Americans. His admiration for the British NHS (which he has called "one of the astounding human endeavours of modern times") was the stick used by the Republican Congress to beat him out of this office. Dr Berwick has described himself as a "friendly critic" of the NHS, which he regards as far from perfect. One of its strengths, he says, is the "ability to include, invite and listen to the views of patients, families, carers and communities" - of which he will make full use in the review. He is a firm believer in evolution, not revolution and argues that a safe system is one that continually adapts to new circumstances, new technologies and new evidence. He is now head of a panel including experts from the US and the UK, called the national advisory group on the safety of patients in England, which will report to NHS England and the Department of Health at the end of July. It is expected to address all the big issues in healthcare today, including staffing levels, training, reconfiguration and the way hospitals integrate.
Mike Bewick, Deputy medical director, NHS England
A GP from Cumbria - home of clinical commissioning - Dr Bewick is now described as "England's most senior GP", taking the lead on reforming primary care, seven day working and revalidation. He has already shown his mettle in strong statements during the furore over children's heart surgery in Leeds. Policy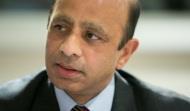 Dr Amit Bhagvara, Clinical lead, Crawley Commissioning Group
One of NHS Clinical Commissioners leadership group and active in the NHS Alliance, Dr Bhargava straddles the tricky divide between GP as commissioner and GP as provider. An emerging and respected leader in his field. Transformation
Professor Nick Black, Professor of Health Services Research, London School of Hygiene and Tropical Medicine; Chair, National Clinical Audit Advisory Group
A lot is riding on clinical audit - as the furore over children's heart surgery data has shown. Professor Black will play a leading role in how audit is used to measure outcomes, prevent failure and re-establish trust in the post-Francis NHS. Transformation
Richard Bohmer, International visiting fellow
A professor of management practice at Harvard Business School, this New Zealand trained physician helped The King's Fund with its commission on leadership and management in the NHS, advising on how to get better value for patients. He continues to contribute to thought leadership in this area. Transformation
Professor Stephen Bolsin
That most rare of breeds - a whistleblowing doctor who still has a job, albeit on the other side of the world. In 1995 he blew the whistle that led to the Bristol Inquiry and established clinical governance in the NHS. Post-Francis and his legacy lives on here - even if he doesn't. Policy
Sally Brearley, Chair, Nursing and Care Quality Forum
A nurse and physiotherapist, she is leading the drive to free up the time nurses spend with patients. The forum's first report in May 2012 set the agenda for care and compassion and for boards to be held to account for skill mix and staffing levels - both set to take a higher profile post-Francis. Transformation
Professor Alistair Burns, National clinical director
A long time champion of improving dementia care, Professor Burns' appointment makes him central to achieving the prime minister's Dementia Challenge, which calls for an "all out fight back against this disease". A tough call at any time and no easier in a time of financial austerity. Policy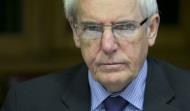 Dr Peter Carter, Chief executive and general secretary, Royal College of Nursing
Always quotable and now in the health secretary's firing line for a failure to respond to Francis's criticism of the RCN over its role in Mid Staffs, Dr Carter faces a tough year. He will need to maintain his credibility with both members and politicians if the RCN is to retain its influence. Policy
Professor Hilary Chapman, Chief nurse and chief operating officer, Sheffield Teaching Hospitals NHS Trust; expert member NQB
One of the most prominent chief nurses in the NHS, she is now on the top table of the largest teaching hospital. Looked to for her thinking on quality and safety, she also has national roles - on the Future Forum and now as an expert member of the National Quality Board. Transformation
Iain Chalmers, Founder, Cochrane Collaboration
Instrumental in establishing evidence-based practice in the NHS, he remains an influential figure. Today, over 5,000 systematic reviews of evidence are available to anyone anywhere in the world who can access the internet. He now runs the James Lind Initiative, bringing doctors and patients together to identify unanswered questions in medicine. Innovation
Professor Matthew Cooke, Former Urgent Care tsar, now Professor Emergency Medicine, Warwick Medical School
Not many of the former tsars made it to the Top Clinical Leaders list but Professor Cooke, who was urgent care tsar until October 2012, is one. The thinking he developed about whole systems approaches to urgent care remains influential, as does his continuing research at Warwick. Transformation
Dr Paul Cosford, Director of Health Protection, Public Health England
Public health has undergone tremendous upheaval in the last year with directors of public health moving from NHS to local government employment. As the professional lead, Dr Cosford must steer this 8 Health Service Journal supplement 14 June 2013 hsj.co.uk important group through the transition and establish a new voice for public health. Policy
Jane Cummings, Chief Nursing Officer for England
If nurses have taken a battering over the last year with long standing accusations of lack of compassion compounded by the findings of the Francis inquiry, then it falls at least in part to Jane Cummings to restore their morale and reputation. Ms Cummings' masterplan is the 2012 Compassion in Practice nursing strategy. Nurses loved its 6Cs of nursing, although they provoked sniggers from some quarters. It is now being backed up with action plans and the extent to which these gain traction will be telling. Like all chief nursing officers, Cummings risks being seen by the rank and file as "one of them", which may reduce her credibility for leading profession-wide change. Here she faces some complex challenges, in particular heated debates on staffing levels, nurse education and the regulation of healthcare assistants. Her best bet may be to empower chief nurses working in healthcare providers. Again, like all CNOs, it is increasingly falling to Ms Cummings to put the acceptable face on failure. She fronted NHS England's response to the NHS 111 debacle over Easter 2013, for example. She comes from a background in emergency nursing with a classic route into national Policy via regional posts. Her role now is to lead the profession - as opposed to advising the government, a role which falls to DH director of nursing Viv Bennett. Francis wanted this split kept under review. Can Ms Cummings and Professor Bennett make it work? Another crucial role will be bringing together the nursing leadership into a coherent community - those from CCGs as well as powerful provider trusts and making sure there is a loud nursing voice in the Trust Development Authority, CQC, Monitor and Health Education England. Ms Cummings came into post with a good reputation. She now has to find a new way to operate in the new NHS that. Policy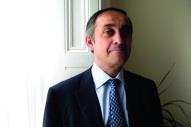 Lord Ara Darzi, Paul Hamlyn Chair of Surgery at Imperial College London
Lord Darzi's 2008 report High Quality Healthcare for All was groundbreaking. Give the power and the responsibility to the clinicians, he argued, and quality will follow. The Lancet praised it with these words: "Darzi has wisely thrown out regulation as the organising principle of the NHS. He has replaced it with quality… This cultural shift is a radical re-visioning of purpose for the NHS - away from the political command and control of processes and towards professional responsibility for clinical outcomes." Fast forward to 2013. Gordon Brown's "government of all talents" is long gone, the realities of clinical commissioning are being laid bare and we now have more regulation than ever - and more promised with the Care Bill. Far from losing his influence, though, Lord Darzi remains a powerful figure on the world stage. He argues for Innovation in healthcare and always has an audience keen to hear him speak. The rising number of people with long term conditions requires Innovation in three key areas, he says. They are workforce, self care and personalisation. We need fewer doctors working in hospitals and more nurses, allied health professionals and para-professionals working in the community; we need patients to do things for themselves that were once done by health professionals - enabled by technology; finally we need to explore the potential for tailoring services to individuals' genomic and other biomarkers. This last he is now calling "precise medicine": finding a precise diagnosis and tailoring treatment for patients based on their genetic make-up. It could do away with the need for doctors completely in some cases, he has suggested. Patients could self test, self diagnose and self treat. It is a compelling and possibly frightening vision. Lord Darzi probably won't be leading the way in making it a reality but his ideas. Policy
Dr Mark Davies, Medical Director, The Health and Social Care Information Centre
The era of information sharing is here - supposedly. GP Mark Davies faces a hard sell around sharing of health and social care information to an enormous range of stakeholders, including health professionals and the public. Can he make the case while answering questions about quality and privacy? Innovation
Dame Sally Davies, Chief Medical Officer for England
It is not often that chief medical officers use words such as "apocalypse" and "catastrophe". It might frighten the horses, for heaven's sake. We assume, then, that Dame Sally chose her words carefully in highlighting the threat of antibiotic resistance in her annual report last year. It was an output that is typical of the CMO. At once both academically credible - the main report being a massive tome with top experts pulling together the best evidence - and easily accessible through careful media messaging. Her next annual report - due in 2014 - is expected to focus on mental health and her approach here will be interesting to see. Dame Sally is the first woman appointed to the CMO role and came sixth on the Woman's Hour 2013 Power List of the most influential women. She is the UK government's principal medical adviser and professional lead for directors of public health. Her background shows a strong scientific and research bent. Her clinical specialism is haematology and in 2006 she developed the National Institute for Health Research, which now has a budget of £1bn. She's behind the academic health science networks now taking shape. Her views about leadership can seem at odds with this scientific leaning. For example, on being asked what she brought to the role of CMO she cited "emotional intelligence" and said that she enjoyed "making things happen and having influence, not power". Her advice to women wanting to pursue a career in science is "don't do jobs that aren't fun". She is going to need all her influencing skills in the next year as public health beds down in local government. She hopes to see Innovation in local communities and regards her role as providing the evidence to guide that work. The much less discussed part one of her 2013 annual report was detailed data on the health of local communities. Policy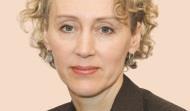 Dr Jennifer Dixon, Chief Executive, Nuffield Trust
The Nuffield Trust has always been respected but is now becoming increasingly influential under Jennifer Dixon's leadership. In fact, it is becoming the go-to organisation for independent Policy thought leadership. Most recently Dr Dixon recommended against a single Ofsted style rating for hospitals. Policy
Dr Michael Dixon, Chair, NHS Alliance; interim president, NHS Clinical Commissioners
Dr Dixon has been a leader in the clinical commissioning movement since the early 1990s - and remains a key influencer today, as wedded to the notion that clinicians are best placed to improve local services and health as ever. He has managed to pull off that most difficult of tricks - selling the idea to the profession with passion and conviction while criticising politicians when Policy would seem to stray too far from his ideal, all while maintaining his influence and credibility. He co-founded one of the first Locality Commissioning Groups in Mid Devon in 1993 and has chaired the NHS Alliance since its inception in 1998 through annual re-election. When clinical commissioning became a reality, he handed the NHS Alliance's core membership to the National Association of Primary Care and the NHS Confederation to create NHS Clinical Commissioners, recognising the importance of CCGs having a single voice and a powerful platform. He is interim president. But he is equally committed to seeing primary care develop to its full potential, particularly as the hub of integration. In 2008, he and his partners created the "Culm Valley Integrated Centre for Health", which is widely regarded as a prototype for general practice of the future. He is now working to reinvigorate the NHS Alliance as a home for primary care providers. The Alliance's thinking on integration and community health as well as NHS 111 is now feeding through to NHS England's review of primary care provision. Some question his dual role as leader in both commissioning and provision. Others say it is entirely consistent and that Dr Dixon is a bridge between the two complementary worlds. GPs are doing both - and need a leader who can see both sides. Policy
Sean Duffy, National clinical director, NHS England: Cancer
This is a post that will be surrounded by controversy, particularly around the number of drugs that will be available to NHS patients. Sean Duffy will have a tricky job explaining how any new arrangements will mean better treatment for more patients in the face of campaigners who will say otherwise. Policy
Dr Mike Durkin, Director, Patient Safety, NHS England
Dr Durkin brings a strong pedigree to this new post in NHS England that sees the old National Patient Safety Agency subsumed in the new commissioning board. Strong on leadership in patient safety, he will be seeking to make sure patient safety remains high on the agenda. Transformation
Baroness Audrey Emerton, Cross bench peer, former chief nursing officer for South East Thames Regional Health Authority
Beware of underestimating the Right Honourable Baroness Emerton of Tunbridge Wells. Quietly spoken, utterly dogged and with a lifetime of working behind the scenes for the greater good, she retains influence as a champion of nursing and patients in the Lords. Transformation
Professor Tim Evans, Lead fellow, Royal College Physicians Future Hospital
The future of the district general hospital has been under debate for years; now Francis has brought this into sharper relief. Professor Evans leads the RCP's commission and must rally disparate strands into a coherent narrative and vision for the future. Transformation
Dr Sam Everington, Chair, Tower Hamlets CCG
If there was ever a doctor less likely to sign up wholeheartedly to a government-led reform it is Dr Everington. Yet there he is, chair of Tower Hamlets CCG, arguing the case for clinically led commissioning as a tool for improving the health of the poorest. Another of our leading CCG clinicians. Transformation
Kevin Fenton, Director, Public Health England
An international expert on HIV and sexually transmitted diseases who was formerly with the Health Protection Agency, Dr Fenton will look to establish Public Health England as a credible, single authority. Policy
Katherine Fenton, Chief nurse, UCLH; Visiting Professor at London City and London Southbank Universities
More than an excellent chief nurse, Katherine Fenton is a national figure. She led the development of the Safer Care Tool and is joint founder and developer of the national Energise for Excellence initiative. Hers is going to be an important voice post- Francis. Transformation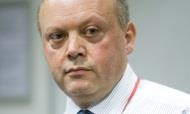 Professor Steve Field, Deputy national medical director at the NHS Commissioning Board
From the RCGP to the Future Forum to a top role at NHS England, the rise and rise of this GP continues. His current job was reportedly created specially for him by chief executive David Nicholson and medical director Sir Bruce Keogh, who saw him as crucial in the battle to reduce health inequalities. Policy
Professor David Fish, Managing director, UCL Partners
UCL Partners is one of the largest academic health science centres in the world, driving integrated solutions across north and east London. It is highly rated internationally for its research and under Professor Fish's leadership continues to gather partners, grants and awards. Innovation
Dr Brian Fisher, PAERS - patiEnt access to records project
When GP Dr Fisher founded PAERS, he was viewed as a maverick. Now all GPs will be expected to share their records with patients by 2015. Dr Fisher continues to lead thinking in this area and remains light years ahead of many primary care colleagues. Innovation
Dr Paul Flynn, Chair of the Consultants Committee, BMA
With talks underway on a new consultant contract and the debate around variation in outcomes for patients across the working week gaining pace, Dr Flynn is in the spotlight. He is under pressure to lead consultants into seven day working - but it is going to be a hard fight. Policy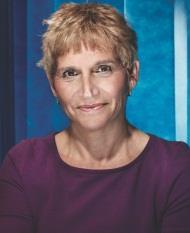 Dr Clare Gerada, Chair, Royal College of General Practitioners Council
Dr Gerada made a name for herself and the RCGP in the fight against the Health and Social Care Bill in 2011. She has kept a high profile but has not always been at one with members, particularly GP commissioners. She steps down in November. Policy
Professor Sir Ian Gilmore, Former RCP president; vocal on alcohol harm; expert member NQB; Liverpool University
A former president of the Royal College of Physicians and member of the National Quality Board's expert panel, Professor Gilmore has been influential in the debate around reducing the harm from excessive drinking. Transformation
Dr Ben Goldacre, Wellcome research fellow in epidemiology at the London School of Hygiene and Tropical Medicine; Writer on science and medicine
Ben Goldacre doesn't mince his words. Take the title of his most recent book, Bad Pharma: how drug companies mislead doctors and harm patients. Not much room for doubt on where he stands. Dr Goldacre has done more than any other single individual to shine a light on how science and research gets distorted by the media, politicians, quacks, PR and the pharmaceutical industry. Through his best selling books, newspaper columns, talks, tweets and blogs, he has built up a huge following. Not bad for someone who describes himself as a geek and statistics nerd, and whose day job is in academic epidemiology at the London School of Hygiene and Tropical Medicine. He has changed the landscape of the public discourse on science and evidence based medicine, particularly around the importance of open publishing. Moreover, he has succeeded in doing this while combining his arguments with an explanation of how science works and why the scientific method delivers the best results for human health. He writes with wit and in a style that helps popular understanding. He is, for example, thoroughly entertaining in his exploration of what he has called the "bizarre philosophical mission" of newspapers such as the Daily Mail to divide the entire world into inanimate objects that either cause cancer (for example, coffee) or prevent it (for example, um, coffee). This is not a nasty, carping activity, he says, but socially useful in that it unpicks wild claims and helps to test the science behind them. More recently, he has exposed how the $600bn pharmaceutical industry quite legally suppresses negative drug trial data and does so with the collusion of governments, regulators, doctors and patient groups. His work is having an impact. Big pharma is finally beginning to make the right noises about making all its data publicly available. Policy
Professor Sir Muir Gray
A long time advocate of evidence based care, Professor Gray retains his influence after 35 years in practice. His influence is widely felt, from NHS Choices - currently topping 18m users a month - to RightCare's Atlases of Variation. He is likely to continue to be a figure of influence as new programmes emerge. Innovation
Paul Grundy, "Clinical lead for neurosciences, University Hospital Southampton"
The clinician's clinical leader, as evidenced by his winning clinical leader of the year in the HSJ 2012 awards. Peers continue to look up to him both in his specialism and as a leader transforming services. Transformation
Dr Charles Gutteridge, National clinical director for Informatics, NHS Net
Formerly clinical lead for NHS Connecting for Health, he is now one of an emerging breed of chief clinical information officers, leading Barts and the London on informatics and IT. Big on standards and managing clinical risks, he also sits on the clinical advisory board for NHS Choices. Innovation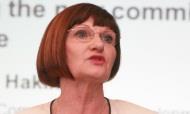 Dame Barbara Hakin, National Director, commissioning development, NHS England
Formerly clinical lead for NHS Connecting for Health, he is now one of an emerging breeDescribed as David Nicholson's right hand woman and one of the three most powerful women in the NHS, Dame Barbara is not having an easy time in the press in the fallout over the Francis Report. Will this detract from her important role developing commissioning? Policy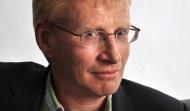 Dr Phil Hammond, GP, journalist and broadcaster
One of our judges but nevertheless judged to be highly influential by his peers. A champion variously of patients, whistleblowers and exposing the underbelly of the NHS to scrutiny, he carries the weight of influence with wit. Policy
Professor Tricia Hart, Assessor, Francis Inquiry, nurse; Deputy chief executive and director of nursing and patient safety, South Tees Hospital
Professor Hart, nurse, midwife, health visitor, academic, general manager, is an all round clinical leader and enormously respected beyond her own professional field. Her current sphere of influence is in implementing the Francis report, on which she sat as one of four high level assessors, helping to shape the final report. Now the prime minister David Cameron has appointed her to review NHS complaints procedures. In what is a highly politically charged role, she sits alongside Labour MP Ann Clwyd to advise how hospitals in the NHS should handle complaints. This will be one of the central planks of the NHS response to Francis because of its strong links with both patient safety and compassion. The review is expected to report to the PM this summer. That the complaints system is broken is now beyond doubt. The Francis report noted: "Complacency in the system has meant that all too often patient complaints have been ignored." The health ombudsman Dame Julie Mellor agreed. Her latest annual report highlighted "systemic problems". Patients do not know how to complain; when they do make a complaint, it is often ignored or responded to without compassion or apology; and boards fail to monitor complaints and learn from mistakes, she said. Ms Clwyd comes to the review firmly as the patient's friend. Last year she spoke passionately about her husband's death, saying he died "like a battery hen" at the University Hospital of Wales in Cardiff. She has also tackled Mr Cameron on how he would respond to complaints about nurses who failed to show care and compassion to patients. Ms Clwyd will have her eye firmly on answering patients' concerns. As a working chief executive, Professor Hart's concerns will be around patient safety and ensuring that recommendations are robust - but also realistic for busy executives to implement. Transformation
Professor David Haslam, Senior clinical adviser, CQC; National Quality Board; chair, NICE; Royal College Physicians Hospital Commission
Senior clinical adviser at the CQC and expert member of the National Quality Board, Professor Haslam, a one-time GP, has had his fingers in a lot of pies from NICE to the NQB to the CQC - all linchpins of the new NHS. In these various roles he will have an overview of what should be going on, what is going on and where things are going wrong. Policy
Dr Carl Heneghan, Director of the Centre of Evidence-Based Medicine and General Practitioner
We all know that evidence based practice is a good thing. But what makes good evidence and how can it be applied in clinical practice and health Policy? Dr Heneghan is a thought leader on turning the ideal into reality. Innovation
Professor Sue Hill, Chief scientific officer
Professor Hill is the professional leader of a workforce of 50,000 clinical scientists working in 45 specialist fields. These are the people in the background - such as diagnostics, engineering and computing staff. They rarely have a high profile and yet account for a great deal of Innovation and a good chunk of expenditure. Policy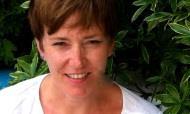 Dr Kim Holt, Founder, Patients First campaign
Patients First is a home for NHS whistleblowers, campaigning to reduce harm to patients and increase accountability and openness in the NHS. Its founder Dr Holt is a charismatic and clever leader who has added constructively to the post-Francis debate. One to watch. Transformation
Professor Ian Jacobs, Head of Manchester Academic Health Science Centre; vice-president and dean of the Faculty of Medical and Human Sciences
Greater Manchester has its own unique dynamic as a health and social care community, priding itself on pulling together and working constructively to break down barriers. Professor Jacobs is bringing research and Innovation to the party in the north west's AHSC. Innovation
Professor Brian Jarman, Emeritus professor, Faculty of Medicine, Imperial College, London; head, Dr Foster's Intelligence Unit
The need to measure mortality rates is now an accepted part of measuring quality and we largely have Sir Brian's pioneering work to thank for that. As ever, though, the devil is in the detail, with the science of measuring mortality hotly debated. It can only intensify and we expect to see Sir Brian at the centre. Innovation
Professor Sir Bruce Keogh, NHS medical director for England
Sir Bruce is no stranger to bruising battles, into which he charges armed with data and a passion for patient safety. As medical director for NHS England, he is undoubtedly the most influential clinician in the English NHS, a role that he describes as "providing the clinical compass for decision making". He came to prominence in a successful campaign to persuade cardiothoracic surgeons to publish their mortality data, following which he joined the DH as medical director in 2007. He has continued to campaign for the NHS to publish high quality data, particularly around mortality rates, and to improve patient safety. This year he has already taken on the so-called cosmetic surgery cowboys, halted and then restarted children's heart surgery at Leeds Teaching Hospitals and launched the Keogh Mortality Review at 14 hospitals with the worst death rates. But although unafraid of a fight, his style is not that of a macho manager. He seems never to have done anything via the conventional route - he failed his A levels, got into medical school by the skin of his teeth and failed his surgical exams twice - all setbacks that made him more determined to succeed. He came to the NHS top table directly from trust medical director and professor level, skipping the traditional spell in a region. He is widely respected and liked, particularly by the people who work with and for him. He has appointed a strong and credible team of national clinical directors. One of Sir Bruce's biggest challenges over the next year may well be the review of urgent and emergency services, which he is leading. This is a battle that touches multiple fronts - from GPs and their responsibility for urgent care, through to seven day working in hospitals, hospital reconfiguration and the impact. Policy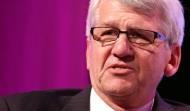 Peter Lees, Founding director of the Faculty of Medical Leadership and Management
The archetypal medical manager, Dr Lees' career included clinical, operational management and leadership roles, including as director of clinical leadership at the NHS Leadership Centre. This new centre - backed by royal colleges - is set to advance medical management. Innovation
Professor Sir Robert Lechler, Executive director, King's Health Partners
You could not call Sir Robert, who leads one of the five AHSC's set up in 2008, shy. In his own words: "I have heard from numerous sources that we are regarded as the most ambitious of the five accredited academic health science centres; we are being watched - it's time to deliver!" Innovation
Dr Gillian Leng, Deputy chief executive, NICE
Dr Leng may not have as high a profile as her chief executive or chairman at NICE but her influence is far reaching. She is behind the clinical guidelines programme, NICE implementation, NICE Accreditation and NHS Evidence. She now leads work on quality standards across health and social care. Transformation
Dr Geraint Lewis, Chief data officer, NHS England
Dr Lewis is the guru of patient stratification and the brains behind virtual wards that have proved both popular and cost effective. Now he is chief data officer at NHS England and we can expect to see him continue to turn data into practical tools. Transformation
Professor Jill Maben, Chair in nursing research; director, National Nursing Research Unit, King's College London
The go-to organisation for nursing research is led by nurse and history graduate Professor Jill Maben. Widely respected across the profession for turning research into action, her work on new ways to deliver care will be seminal post-Francis. Innovation
Professor Sir Michael Marmot, Chair of the Commission on Social Determinants of Health, WHO
There aren't many people whose name has become shorthand for an entire way of thinking. Professor Marmot is one of them and his work on the social determinants of health is set to remain influential as health and local government join forces in the new NHS. Policy
Professor Martin Marshall, Professor of Healthcare Improvement and lead for Improvement Science London, a new initiative to promote the science of improvement across the three London Academic Health Science Centres. University College London
Set up in 2012, Improvement Science London does pretty much what it says on the tin. Professor Marshall is the ideal candidate to lead it, fresh from his experience at The Health Foundation, and to start to embed improvement science in healthcare. Innovation
Dr Johnny Marshall, Director of Policy, NHS Confederation
An advocate of clinical commissioning with a background as a GP who moved into medico-politics with the National Association of Primary Care and medical management with the NHS Commissioning Board, Dr Marshall is now at the Confed. His appointment marks as much of a shift for the Confed as it does for Dr Marshall. Policy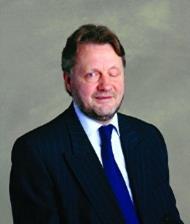 Dr Hugo Mascie-Taylor, Medical director, NHS Confederation; board member, Medical Education England; member, UK Revalidation Programme Board of the GMC
Mid Staffs was the first foundation trust to go into administration - but is unlikely to be the last. Professor Mascie-Taylor - who is also the Confed's medical director - will be treading a new path and a lot of people will be watching how he goes about it. Policy
Dr Kathy McLean, Medical director, NHS Trust Development Authority
Another new role in the new NHS. NHS TDA will provide leadership for those providers that remain NHS trusts, holding them to account for standards and finances; Dr McLean will be carving out the medical leadership agenda here. Policy
Dr Keith McNeil, Cambridge University Hospitals NHS Foundation Trust
Addenbrooke's has always had an international reputation but this had recently begun to slip as a critical report from Monitor late last year showed. Now the Cambridge trust has managed to attract another international candidate to be its new leader - the Australian transplant doctor Keith McNeil - to pull it back into shape. Transformation
Dr Martin McShane, Director for long-term Conditions, NHS England
A respected former GP commissioner, Dr McShane worked to implement the reforms on the ground in the East Midlands. He takes charge of the clinical domain most in need of Transformation and with the greatest potential to destabilise the NHS. Policy
Dr Peter Melton, Chief clinical officer, North East Lincolnshire CCG
Leading light of the clinical commissioning movement, Dr Melton is now also chair of NHS England's Commissioning Assembly. He is big on integration in his very rural locality and gave evidence about its benefits to the Health Select Committee in 2012. Transformation
Karen Middleton, Chief Allied Health Professions Officer
Regarded as an inspirational leader, who was formerly at the DH, Karen Middleton is professional lead for no fewer than 12 specialist groups including physios, speech therapists and paramedics. In future she will focus on the outcomes framework, showing where these professions can add value. Policy
Dr Ben Molyneux, Chair of the Junior Doctors Committee, BMA
It's a brave junior doctor that defends the European Working Time Directive. When Dr Molyneux told PM David Cameron to stop playing politics with something that has saved lives, was he showing the mettle he will need in the forthcoming junior doctor contract negotiations?Policy
Dame Julie Moore, Chief executive, University Hospitals Birmingham
It is no good trying to flatter, flannel or obfuscate Dame Julie. She will fix you with a beady eye - and then ignore you. Renowned for her no-nonsense style, Dame Julie didn't get to where she is today by suffering fools gladly - or taking any notice of central initiatives that she does not regard as being entirely in patients' or her hospital's interests. Dame Julie started professional life in nursing, working in practice for a decade before moving into management. She worked her way up the managerial ladder to the top job at UHB in 2006. The hospital is now one of the NHS flagships, particularly for its expertise in clinical IT systems, informatics, PFI and staff education. It is financially stable and the staff like working there. She puts this down to a focus not on efficiency and cost savings but on driving up quality of care, saying: "Our belief is that if you get quality right, everything else will fall into place." Like all the people in this top 10, Dame Julie's influence extends well beyond her immediate organisation and the list of advisory posts and board memberships is too long to detail. Broadly, it brings in regional and national roles that reflect an interest in the impact of the economy on health; education and training; research; and delivery of high quality care. She has just given up the chairmanship of the Shelford Group, which represents ten leading NHS multi-specialty academic healthcare organisations, but still holds the vice chairmanship of the West Midlands Local Education and Training Board where she will be putting into place the reforms proposed under her leadership of the Future Forum's education and training workstream. As the financial squeeze gets tighter, many will be looking to Dame Julie for important lessons in how to maintain high quality care while keeping the spending in check. Transformation
Sir Stephen Moss, Former chair, Mid Staffs
A nurse by background, Sir Stephen Moss was chair of Mid Staffs from 2009 to 2012, calling it "the toughest job I have ever done". He saw the trust through the publication of the Francis report, dealing with the emotional fallout, rooting out bad practice and laying the ground for improvements. Transformation
Dr Mark Newbold, Chief executive, Heart of England NHS FT
A respected hospital-doctor-turned-chief-executive who is well known to HSJ readers for his thought leadership particularly on the future role of the hospital. He helped set up the NHS Confederation's Hospital Forum and is famously active on Twitter. Transformation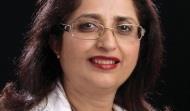 Dr Niti Pall, Chair and clinical lead, Pathfinder Healthcare Developments CIC
Doyenne of the community interest company movement, Dr Pall's practice reinvests its profits and assets for the public good. She works with communities, social entrepreneurs and disruptive innovators to do things differently. Transformation
Dr David Pencheon, Director, NHS Sustainability Unit
Dr Pencheon is greening the NHS from a unit that links sustainability of healthcare, social care and public health with the low carbon economy. He has taken a practical approach on engaging the public and the people who work in the NHS to get support. Transformation
Dr Mark Porter, Times, One Show, Radio 4
In a world of voyeuristic documentaries and sensationalist health reporting, Dr Mark Porter's work for The Times, BBC's One Show and Radio Four provides a breath of rational and informed fresh air. Policy
Dr Mark Porter, Chair of BMA Council
The new chair of council is no political ingénue - he has chaired various BMA committees since 1997. He was elected as a defender of the NHS and has already set himself against clinical commissioning, warning that it makes GPs the new rationers of care. Will Dr Porter lead the union into confrontation or compromise? Policy
Dr Dan Poulter, Parliamentary Under Secretary of State at the Department of Health
He styles himself "Dr Dan" and read law before entering medicine (obstetrics) and latterly politics. Elected in 2010. As a junior minister, he holds the brief for nursing, patient safety and Mid Staffs, so is in a key position in the coming year. Policy
Professor Sir Michael Rawlins, Chair, Royal College Physicians Future Hospital Commission
No longer chair of NICE, Professor Rawlins is now involved in a range of influential posts, from chairing the Future Hospital Commission to a new role as President of the Royal Society of Medicine. Transformation
Professor Sir Mike Richards, Director for Reducing Mortality, NHS England
Sir Mike is best known for his work as cancer tsar, a role from which he transformed cancer care in England. He's the man behind the 1999-2000 Cancer Plan, the Cancer Reform Strategy and the End of Life Strategy. He is an inspirational leader who came into medical management when he realised that standards he took for granted in his practice at Guy's and St Thomas' Hospital were far from universal. Cancer services are not perfect but they have been transformed under his leadership. His approach is based on consulting widely with clinicians, patients and the public, drawing up a strategy, building teams and networks and setting clear goals. He is hugely respected in the clinical and the wider cancer communities. His appointment to the commissioning board in 2012 was among the first of the medical directors. In charge of so-called "Domain 1" in the NHS Outcomes Framework, he is responsible for saving lives across all the major killers, including cancer, cardiovascular, respiratory and liver diseases and diabetes. Some would argue that this is a challenge made all the more enormous by cutbacks to the clinical networks set up to improve care. In April 2013, the number of cancer networks and cardiovascular networks fell from 28 of each to 12 of each. The cardiovascular networks also took on diabetes. As the new chief inspector of hospitals, Sir Mike and his team will sit within the Care Quality Commission and will lead the use of new powers to place trusts in a failure regime in response to care failures. The job advert for the role said the chief inspector will "champion the interests of patients and make critical judgements about. Policy
Stephen Richards, Chief executive, Oxfordshire CCG
Another of the GPs likely to lead the way for CCGs over the coming year, setting the clinical commissioning agenda and testing new models of integrated health. Transformation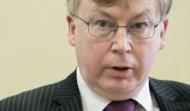 Keith Ridge, Chief pharmaceutical officer
An innovator in pharmacy - he has led major changes including setting up the General Pharmaceutical Council, education reform and developing a white paper. He now takes on medicines optimisation, which aims to support patients and the public to get better outcomes, quality and value from medicines. Policy
Professor Sir Peter Rubin, Chair of council, GMC
A big year lies ahead for the GMC. Revalidation is now underway and the new Good Medical Practice guidance is in place - both need bedding down. Whistleblowing will be on the agenda as well as the finances of GPs involved in commissioning. Many will be looking to Professor Rubin for a strong lead.Policy
Professor Sir John Savill, Chief executive, Medical Research Council
There is a strong drive from the centre for all NHS trusts to be "research active". Good for patients, good for the NHS and good for the economy we are told. The MRC - as a major funder of NHS research - will be key in making this happen through actively engaging with the NHS. Innovation
Dr Darin Seiger, Clinical lead, Nene CCG
Another of our leading CCG GPs and another doctor leading the integration agenda. He is also chair of Northamptonshire's Integrated Care Partnership. Nene Commissioning is the biggest GP-run commissioning group in the country and one that recognises the value of good managers - spending £1.3m on them annually. Transformation
Eileen Sills, Chief nurse and director of infection control and prevention, Guy's and St Thomas's
Eileen Sills cuts a huge figure in the nursing world, where her strong leadership of one of the capital's flagship hospitals and outspoken defence of good nursing have made her a figure of influence not just for the nurses who work for her but across the country. Transformation
Dr Natalie Silvey
Natalie Silvey is a junior doctor who founded a Twitter based journal club. It meets fortnightly to discuss journal papers. She is also making wider use of social networking, for example gathering 1,000 working clinicians' signatures in a letter supporting the Liverpool Care Pathway. Another one to watch. Transformation
Professor Terence Stephenson, Chair, Academy of Medical Royal Colleges Policy
When AMRoC expressed its strong concerns about the Health and Social Care Bill in 2011 it marked a turning point and opened the floodgates of concern that led to the Future Forum. AMRoC, with its overview, could be a key player in co-ordinating the royal colleges' response to Francis as well as the debate on the future shape of health services. Transformation
Hazel Stuteley, Director of connecting communities programme, University of Exteter Medical School
Another of our inspirational leaders, Hazel Stutely is a health visitor who not only made the connection between disadvantaged communities and poor health but also set about creating programmes to empower poorer people to address their own wellbeing. Her C2 programme is now available for others to use. Transformation
Professor Patrick Vallance, President, Pharmaceuticals R&D, GSK
Under Professor Vallance's leadership, GSK had led moves from pharma to make detailed data from its clinical trials available to independent researchers so that scientists can draw their own conclusions about the safety and effectiveness of its new drugs. This initiative is pushing others to follow suit. Innovation
Dr Richard Vautrey, Deputy chair, GPC
With the current General Practitioners Council chair Laurence Buckman due to step down this summer, many see Dr Vautrey as his natural heir - although of course this will be in the gift of voting members. As deputy, Dr Vautrey has campaigned for the ordinary working GP who, he argues, is working long hours and struggling to balance the books. Policy
Sir Mark Walport, UK's chief scientific advisor
The government's new chief scientific adviser comes from a background in immunology and rheumatology and was most recently head of the Wellcome Trust, where he championed open access to scientific research. He is said to be robustly independent, as well as politically astute, and he will bring evidence to heart of Policy making. Policy
Cathy Warwick, Chief executive, Royal College of Midwives
Midwives have escaped the tar and feather treatment given to nurses this year but nevertheless they face challenges - a rising birth rate, more first time older mothers and staff shortages among them. Cathy Warwick is a strong leader who will need to work hard to maintain the profession's profile. Policy
Professor Chris Welsh, Director of education and quality, Health Education England
Its name risks it being confused with a public health body, but HEE is in fact the new national workforce body responsible for planning, education and training. Professor Welsh will be juggling competing demands but is well placed to set out the workforce redesign agenda that the NHS so badly needs. Policy
Paul Wicks, R&D director at PatientsLikeMe
PatientsLikeMe could be set to revolutionise self care, providing a website where patients can share their experiences of long term care, healthcare and treatments. Research neuropsychologist Paul Wicks is at the leading edge of this movement. Innovation
Professor Keith Willett, Director for acute episodes of care, NHS England
The former trauma tsar and current professor of orthopaedic trauma surgery at Oxford University is now leading work on helping people to recover quickly after ill health or injury. He may well give a high prominence to falls and fractures as he is a leading light in establishing the National Hip Fracture Database. Policy
Professor Norman Williams, Chair, AMRoC Seven Day Consultant Present Care project
Patient survival can depend on their access to senior doctors and the clamour for consultants to work seven days a week is growing. This is AMRoC's response - new standards and guidance. Professor Williams should carry the weight to bring this piece of work off - he is also president of the Royal College of Surgeons. Policy
Dr Peter Wilmshurst, Consultant cardiologist
A consultant cardiologist and campaigner for better regulation of medical devices who, despite being public in his complaints and being sued unsuccessfully for libel, still works in the NHS and now advises NICE and the MHRA. In the year that breast and hip implants have hit the headlines, Dr Wilmshurst's warnings have proved prescient. Transformation
Dr Robert Winter, Director, Cambridge University Health Partners
Leading the academic health science centre based in Cambridge that formally brings in Cambridge University and three foundation trusts, Dr Winter has set out to extend the benefits of world class research, quality and education to the wider Cambridgeshire health economy. Innovation
Dr Sarah Wollaston, GP and MP for Totnes
Dr Wollaston has been active in health since joining parliament in 2010, where she sits on the health select committee. She is prepared to go against the cabinet on health Policy issues she sees as important, for example arguing for minimum pricing on alcohol. Policy