A court has told a disgraced former NHS chief executive she must provide details of her financial assets under the Proceeds of Crime Act.
In March, Paula Vasco-Knight was given a 16-month sentence, suspended for two years, after pleading guilty to fraud.
In November 2013, the former South Devon Foundation Trust chief used NHS money to pay more than £11,000 to her husband Stephen for work that was never carried out.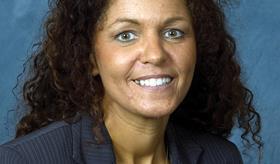 Following the sentencing, a timetable was set through the Proceeds of Crime Act for Ms Vasco-Knight to repay the money.
But neither she nor her husband have responded to the POCA request.
At a hearing at Exeter crown court on 29 August, prosecutor Gareth Evans said a new repayment timetable would have to be set.
But Ms Vasco-Knight must tell the court if she agrees with an assessment of her and her husband's financial assets provided by the prosecution.
The Crown Prosecution Service confirmed to HSJ that Ms Vasco-Knight has 14 days to respond to the prosecution's financial statement. If she fails to comply then the case will progress to a proceeds of crime hearing.
Ms Vasco-Knight and her husband were not present at Tuesday's hearing, Devon Live has reported.
A date for the next hearing has not yet been set.
Ms Vasco-Knight was the national lead for equalities for NHS England at the time when she committed the crime.
She resigned from her position at NHS England in January 2014 and left the trust five months later.
In October 2015, she joined St George's University Hospital FT as interim chief operating officer.
She became the trust's acting chief executive in April 2016, but was suspended less than two weeks later when the financial allegations relating to the fraud case were made against her.
South Devon Foundation Trust merged with Torbay and Southern Devon Health and Care Trust in October 2015, to create Torbay and South Devon Foundation Trust.
Source
Devon Live story; National Crime Agency