There is no 'magic bullet' for engaging staff, but a programme of change that puts the workforce at its heart can lead to sustainable improvements in care, not to mention cost savings, says Jennifer Trueland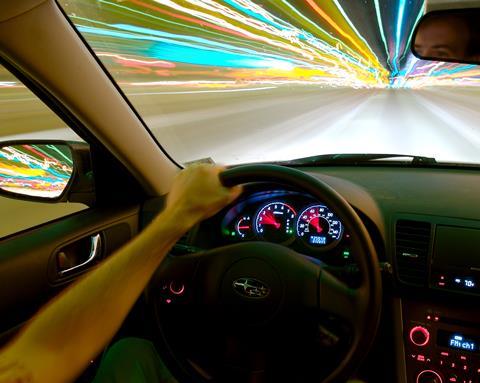 During January's exceptionally busy period for accident and emergency, Birmingham Children's Hospital chief executive Sarah-Jane Marsh spent a lot of time with staff on the front line. But she was not talking patient numbers or waiting times, she was enquiring about when they had been to the toilet.
"I'd be asking when they last had a cup of tea, and when they last went to the toilet, and if it was more than two hours, I'd tell them they weren't having enough to drink," she says.
'I didn't want to go to some big, fancy hotel and draw up a strategy'
"Our philosophy is that the business of caring for patients and families is a difficult job: it's busy and it's stressful, and you don't have the quiet periods that you used to have. It's emotionally draining. If we don't care for our staff, they won't be able to care for our patients."
Pitching at the right level
When she became chief executive six years ago, Ms Marsh was clear that she wanted staff to drive the future direction of the trust. So she set about developing a programme of staff engagement which is still evolving. This, she says, is a driver for change from the grassroots up.
"I know it sounds glib, but I really wanted to know what staff wanted from the hospital," Ms Marsh explains. "I didn't want to go to some big, fancy hotel, and draw up a strategy that I then went around and 'sold' to staff.
"I wanted staff to develop the strategy."
Ms Marsh's approach to engaging staff involved small forums and mass participation events, including what has become an annual series of sessions in a tent pitched in the middle of the hospital grounds.
"The first year we had around 300 members of staff, and last year [the sixth event] we had more than 1,000," she says. "I take the week off my usual work and I'm there every day, hearing from staff."
Recently, activities have been linked more closely to what comes up in the staff survey, with the aim of making the engagement process meaningful on a day to day basis. This has led to the "team BCH" philosophy which has organically become embedded in everything the trust does.
'People use the term "Team BCH" – it gives them the freedom to do things that they think are important'
"We have soft and hard data that shows a sense of team and teamwork," she says. "People use the term 'team BCH'. It gives them the freedom to do things that they think are important."
At its core is giving teams permission to take action to improve services for patients and, indeed, for the teams delivering them - promoting change that relies on people, not hierarchies.
This year, the trust's pledge for Change Day on 11 March is for staff to engage with someone (another member of staff) who is in some way different to them. The aim is to create a better understanding of the experiences of others, such as what a physical disability means for someone in their day to day job, or the challenge of fasting during Ramadan.
Again, it is a staff engagement process that has potential knock-on benefits for patients: staff with a broader understanding of diversity will be more likely to take that into patient care.
Above all, it is about making sure staff are OK: "My job is to look after the staff so that they can look after patients and families," says Ms Marsh.
Hear and take action
Further up the M6, a similar philosophy is bearing fruit. Wirral University Teaching Hospital Foundation Trust won the staff engagement category in the HSJ Awards 2014 (hsj.co.uk/wirral-awards), and chief executive David Allison says it remains a priority.
"We all have difficulties in our lives, things going on at home. But we want to have the sort of organisation where people can come and make a real difference and feel good about themselves," says Mr Allison, who previously worked as a physicist at a chemicals conglomerate.
'We've refreshed training and have released 3,000 hours back for patient care'
He believes a clear framework is crucial to meaningful engagement. The trust's Listening into Action programme is part of a wider framework that aims to create the culture to maximise staff potential. It also focuses on the physical environment, values and communication. Operating since 2012, Listening into Action empowers clinicians and other staff to deal with challenges or blockages, without having to go through a cumbersome bureaucratic process.
"Listening into Action is about having a conversation, or series of conversations with staff," he says. "It allows us to tease out what the frustrations are, what would make a difference to them."
As a result of the listening process, 62 teams have been set up to tackle specific issues that have been raised. One example dealt with the complaint that mandatory training was too time consuming and, frankly, boring.
"We've refreshed it, introduced some changes, and have released 3,000 hours back for patient care," Mr Allison says.
Driving change
Another team drove improvements in the A&E department, virtually doubling its size and improving the environment over the course of a year, at a cost of £2.5m.
"A new build would have cost many multiples of that, and we managed to do it that way because our staff had been engaged in designing it and wanted to see the improvement," he says.
These initiatives are part of a framework that "helps engender a culture for positive change", he adds.
'Listening in Action allows us to tease out what the frustrations are'
"Some organisations will have isolated initiatives, but they don't work together in a coherent fashion. Our 62 teams aren't working in isolation, they are part of Listening into Action."
One of his great pleasures as chief executive is being visible to staff. He and his senior colleagues make a point of visiting different areas of the trust and spending time talking to small groups of staff.
"That's what staff see as communication and engagement," he says. "And it means that, if staff come up with a good idea, I can give them permission to go and do something."
One example that came from the floor was for each department to have a "link" man or woman on the executive team - a "go to" person who would have a greater insight into that particular area, and who could be approached if necessary.
"In these situations I can say to people to go ahead and say that the chief executive has said so," laughs Mr Allison.
Engaging is the first step
Karen James, chief executive of Tameside Hospital Foundation Trust, believes staff engagement has been crucial to the organisation's development.
Ms James joined the trust in July 2013 on an interim basis and accepted the permanent chief executive post a year later. She knew from the outset that there would be challenges ahead.
"I came into a culture where staff weren't engaged at all," she recalls. "We needed to change that. There's no one magic bullet for staff engagement. But right from the beginning we knew that what was important was behaviours and values, and getting them right.
'There's no one magic bullet for staff engagement'
"We hope to come out of special measures in April. We wouldn't have got this far without engaging."
Staff were involved in drawing up the trust's behaviours and values. These were then endorsed by all staff, she says, and now form part of appraisal and recruitment processes. But it was not easy to get everyone on board.
"When I arrived here there had been so much bad press that many people couldn't see beyond what was happening to them at that moment," Ms James says. "Creating a vision was important to delivering the trust's objectives, so we wanted to give staff the tools and the voice, to participate and engage. We wanted everyone to have pride in the organisation."
The trust uses the staff survey to "constantly test the temperature", she says, and the executive team carries out regular walkabouts so they can talk to staff in their own work settings.
This semi-informal process, and the resulting conversations, have been a driver of real change, Ms James adds.
She describes how one idea from a junior nurse has led to a great improvement in urgent care. Previously, patients had been waiting in a corridor, which was not ideal.
A member of the nursing staff suggested turning a room into an assessment area in which to triage patients.
"We did it, and it's working really well," says Ms James.
Feedback follow-up
She believes it is really important to follow through on staff suggestions and feedback, as part of listening and engaging. For example, when the process of sending discharged letters needed to be sped up.
"We met with groups of secretaries and visited them [in their workplace] to see what the challenges were," she recalls.
"We were able to make some really minor changes, such as making better use of technology to 'track' notes, that are having a big impact.
"[The team] saw that we did what we said we were going to do, so they've really come on board.
'You can't have an organisation where some win and some lose'
"To me, that's the fundamental principle we have to abide by, and if you talk to staff now, they are positive and take a pride in what they do.
"That's good for staff and good for patients."
Mr Allison at Wirral agrees. "It's all about creating an organisation in which staff can have pride, which is delivering great care and a great experience to families," he says.
"You can't have an organisation where some win and some lose. You can't have something where one bit is working and another isn't.
"I want people to feel passionately that they are proud of the organisation.
"We're on a journey, but we're making progress."