Systemic cultural problems and widespread avoidable patient harm was only exposed after West Lancashire MP Rosie Cooper began raising concerns
Oversight failures were partly attributed to organisational changes taking place under the 2012 Health Act
Among those criticised was the strategic health authority, which was led for part of the relevant time period by Ian Dalton, the current chief executive of NHS Improvement
Regulators and commissioners have been criticised by an independent review after it took four years to identify serious care failings at Liverpool Community Health Trust.
The review, commissioned by NHS Improvement and seen by HSJ, found the trust's systemic cultural problems, which caused widespread avoidable harm to patients, only began to be exposed when West Lancashire MP Rosie Cooper began raising concerns with the Care Quality Commission.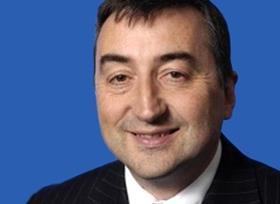 Oversight failures were partly attributed to organisational changes that were taking place due to the 2012 Health Act under former health secretary Andrew Lansley.
Bill Kirkup, who was commissioned to examine widespread failings at the trust between 2010 and 2014, said the findings also showed what can happen "if warning signs are overlooked" due to the "distraction" of higher profile priorities such as hospital services.
Although "primary responsibility" lay with LCH, which "concealed" its failings from external bodies, Dr Kirkup said "external organisations could have identified the problems afflicting the trust earlier had they looked critically at the information available to them".
The report, due to be published tomorrow, said the trust should have had "special attention" after being created with a "new and inexperienced management team" in 2010 under the national transforming community services policy.
Regional organisational changes caused by the 2012 Health Act were "insufficient alone to account for the missed opportunity", Dr Kirkup said.
Among the organisations criticised are the former strategic health authority, whose medical director and chief nurse had supported the trust's bid for FT status. A document prepared for its successor organisation in January 2013 said its quality team in the north west had "regularly monitored and reviewed the trust and [had] no significant concerns regarding the trust's quality processes, procedures and outcomes".
According to the SHA's annual report for 2012-13, Professor Stephen Singleton was medical director at this time, and the chief nurse was Gill Harris. Ms Harris now holds a senior post in the Welsh NHS while Professor Singleton is at North Cumbria Clinical Commissioning Group.
The review found the SHA report had consisted "largely of a restatement of the trust's own views".
From October 2011 to September 2012 the North of England SHA was led by Ian Dalton, who is now chief executive of NHS Improvement. He was succeeded by Professor Singleton, who continued as medical director and interim chief executive.
When assessing the trust's prospects for foundation trust status in 2012, the NHS Trust Development Authority (which is now part of NHS Improvement) did raise concerns about a planned reduction of more than 500 staff at LCH, many of which were clinical roles.
Although this led to quality and other assessments being undertaken by the SHA and commissioners, these "apparently led to the NHS TDA being satisfied about their concerns".
When Monitor (also now part of NHSI) asked about the trust's FT potential it highlighted key problems in its planning, governance, clinical quality and board. However, Dr Kirkup found the "vital intelligence they had gained from their assessment work as part of the FT process was either not shared or, if shared, was not acted upon".
Although a CQC report in late 2013 was the first comprehensive assessment of systemic failings at LCH, previous visits by its inspectors had failed to identify the extent and nature of the problems.
Meanwhile, the main commissioner until 2013, Liverpool Primary Care Trust, had wrongly assessed LCH as being low risk. The PCT did not increase its scrutiny despite a lack of information coming from the trust. The trust had previously been an arm of the PCT before becoming an independent provider in 2010.
When commissioning responsibilities for the trust's prison services transferred to NHS England in 2013 under the Lansley reforms, the review found "the capacity to oversee the contract was significantly reduced with NHS England staff taking on responsibility for more prisons".
The services provided by Liverpool Community Health Trust are in the process of being broken up, with Mersey Care FT taking over the bulk of them.
Source date
February 2, 2018