The average cost per CCG of providing "aftercare" for mental health patients following their discharge has risen by 50 per cent since 2013-14
HSJ investigation finds 78 CCGs did not record how many patients they had on aftercare packages despite legal duty to monitor it
The data found 41 per cent of commissioners did not collect specific spending figures
Clinical commissioning groups are facing mounting costs for the care of people after they have been detained under the Mental Health Act, but many are not recording how many patients they have, HSJ can reveal.
An HSJ investigation has found the average cost per CCG of providing "aftercare" for mental health patients following their discharge has increased by 50 per cent since 2013-14, from £1.5m a year to £2.3m in 2016-17.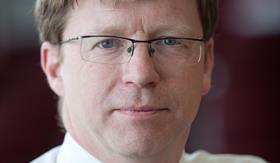 Out of 209 CCGs, 78 said they did not record how many patients they had on aftercare packages. Ninety-seven did not know how much they were spending on it, which is potentially breaching the Mental Health Act 1983.
Under section 117 of the act, CCGs and local authorities have a statutory duty to provide support to patients discharged from hospital after being detained. The Mental Health Act code of practice also says commissioners should record how many patients are receiving aftercare, and what care they are receiving.
However, the act does not set out how councils and CCGs should co-commission aftercare and it is not clear what action will be taken against organisations failing to meet the requirements.
The data, compiled through freedom of information requests to all 209 CCGs and 151 councils that provide adult social care late last year, found 41 per cent did not collect specific S117 spending figures.
Nine CCGs and 20 councils refused HSJ's data request on the grounds of time or costs. Many said the reason for this was because they would have to go through every patient's record to work out if they were receiving S117 aftercare.
The investigation also found the cost of providing aftercare was increasing across the country. The findings included:
Twenty-nine CCGs predicted aftercare spending to rise from 2015-16 to 2016-17 with only eight expecting a drop, based on forecasts at the end of 2016 – 172 CCGs did not provide data or full-year estimates for 2016-17.
Only a small proportion of CCGs reported a drop in aftercare costs from 2013-14 to 2015-16.
The highest average cost per aftercare package in 2015-16 was £74,000 at Walsall CCG, with lowest being £1,112 at Basildon and Brentwood.
The number of people detained under the Mental Health Act has risen by about 30 per cent from 48,600 in 2011-12 to 63,600 in 2015-16, which could partly explain the rising cost of aftercare.
Mind chief executive Paul Farmer said it was "worrying" that some local authorities and CCGs could not say how much they were spending on S117 care, and called for a national framework for how it is managed.
Mr Farmer, who chaired the national Mental Health Taskforce, said if councils and CCGs were not recording the number of aftercare patients then it could mean they were receiving care they no longer needed or not having their needs reviewed.
He added: "Greater clarity is needed on how S117 is supposed to work.
"Each CCG and local authority should be working from a signed off care plan that specifically identifies aftercare needs. This is not only important for the person receiving support, but also because, if there isn't a written plan in place, it becomes impossible to adequately review or discharge someone from their S117 care package.
"The legal framework around S117 is inadequate. National protocols would help ensure that people get the help they need, when they need it, regardless of where they live."
A Department of Health spokeswoman said CCGs and councils have to comply with the S117 provisions on aftercare.
An NHS England spokeswoman added: "We support commissioners by providing them with clear guidance to identify and categorise mental health spend for financial planning and reporting."
Increase in average section 117 aftercare costs per CCG
| | | | | |
| --- | --- | --- | --- | --- |
| | 2013-14 | 2014-15 | 2015-16 | 2016-17 (forecast) |
| CCGs submitting data | 54 | 62 | 75 | 37 |
| Average total | £1,528,737.22 | £2,063,287.92 | £2,176,385.14 | £2,330,389.86 |
| Year on year % increase | | 34.97 | 5.48 | 7.08 |
The 20 CCGs with the largest proportional increase in section 117 aftercare costs
| CCG | 2015-16 | 2016-17 | % increase |
| --- | --- | --- | --- |
| Southend CCG | £42,256 | £105,773 | 150.31% |
| Nottingham West CCG | £50,296 | £102,745 | 104.28% |
| Ipswich and East Suffolk CCG | £920,018 | £1,803,590 | 96.04% |
| Newark & Sherwood CCG | £946,020 | £1,806,214 | 90.93% |
| Greater Huddersfield CCG | £1,178,522 | £2,242,431 | 90.27% |
| Telford and Wrekin CCG | £62,359 | £104,688 | 67.88% |
| Thanet CCG | £284,357 | £460,520 | 61.95% |
| West Suffolk CCG | £262,592 | £398,959 | 51.93% |
| Nottingham North and East CCG | £451,449 | £608,172 | 34.72% |
| West Kent CCG | £508,617 | £669,688 | 31.67% |
| Newcastle Gateshead CCG | £8,101,303 | £10,476,387 | 29.32% |
| Darlington CCG | £1,414,524 | £1,784,267 | 26.14% |
| North Durham CCG | £2,500,124 | £3,149,408 | 25.97% |
| Mansfield and Ashfield CCG | £2,993,427 | £3,715,993 | 24.14% |
| North, East, West Devon CCG | £8,815,197 | £10,917,615 | 23.85% |
| Blackpool CCG | £2,065,253 | £2,498,310 | 20.97% |
| South Tees CCG | £4,096,275 | £4,909,494 | 19.85% |
| Hartlepool and Stockton-on-Tees CCG | £3,157,669 | £3,774,280 | 19.53% |
| North Lincolnshire CCG | £1,086,709 | £1,277,578 | 17.56% |
| Scarborough and Ryedale CCG | £542,573 | £637,179 | 17.44% |