Mental Health Network calls shortage of acute beds for crisis care a "national scandal"
Report, shared exclusively with HSJ, claims ringfenced cash for mental health is not reaching frontline services
MHN chair Bev Humphrey says crisis care is at "tipping point" and should be prominent in STPs
Mental health chiefs have branded a shortage of acute beds for crisis care a "national scandal", and said extra cash ringfenced by NHS England is not reaching the front line.
In a report being published this week, shared exclusively with HSJ, the Mental Health Network said trusts are reporting occasions when there are no acute assessment beds available across the country.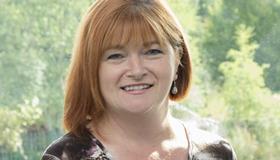 The Is mental health crisis care in crisis? report said the lack of beds suggests that "despite political rhetoric, mental health is not yet taken seriously as a priority".
Network chair Bev Humphrey said mental health crisis care is at "tipping point" and that new services pledged in the Five Year Forward View for Mental Health such as A&E liaison psychiatry and 24/7 community teams were "patchy and underdeveloped".
Ms Humphrey, who is also chief executive of Greater Manchester West Mental Health Foundation Trust, added: "This is a national scandal and the impact on individuals and their families can be huge.
"Too little resource for crisis care is a false economy that stores up significant work for other parts of health and social care.
"There is a gap between the rhetoric of government and the ongoing lack of material support reaching frontline services."
The report said the 44 sustainability and transformation plan leaders need to decide if mental health is a "big ticket item" in their regions.
It added: "These next few months are critical and, if mental health crisis care is not to be a priority area for transformation, we will be asking, if not now, when?"
Ms Humphrey and the MHN called on NHS England to:
explain how the promised cash will reach the front line;
clarify how the crisis care concordat – a national agreement between services and agencies involved in the care and support of people in crisis – will be supported in future; and
ensure crisis care achieves a "prominent" place on STPs
Ms Humphrey said: "There are concerns that most of the £2.1bn allocation for [crisis care] has been allocated on other areas.
Her comments echo former MHN chief executive Stephen Dalton's in August that the "acid test" for the implementing the Five Year Forward View for Mental Health will be ensuring the cash reaches the front line.
NHS England insisted mental health crisis care remained a top priority for the health sector as well as the police, social care and public health.
It did not provide a response to questions about whether the pledged cash was reaching frontline services.
It said funding for the concordat had already been extended, national oversight of the scheme was always time limited and crisis care had been listed as a "must do" priority in last month's 2017-19 planning guidance.
The national commissioning body also said it is introducing a series of new measures around crisis care including:
a national dashboard that will include data on each area's liaison psychiatry and crisis care services;
publishing how much each clinical commissioning group is spending on crisis care teams and liaison psychiatry; and
creating a new CQUIN incentive for helping patients with mental health needs in A&E.