Mental health trust leaders must sign off their commissioners' spending plans, NHS England says
Letter to chief executives stresses national and political focus on mental health
Mental health trust leaders must sign off their commissioners' spending for the sector under radical new plans to make sure cash is reaching the front line, HSJ can reveal.
A letter from senior directors says NHS England will require provider chief executives to confirm they agree with clinical commissioning group mental health finance returns.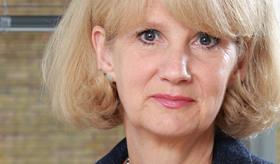 The letter, seen by HSJ, was sent out to all CCG accountable officers and clinical leaders as well as all mental health trust chief executives on Wednesday.
It is signed by NHS England national medical director Sir Bruce Keogh, national mental health director Claire Murdoch and national operations and information director Matthew Swindells.
In the unusual move, the three directors ask all CCGs to send a letter to NHS England's regional teams by 27 February jointly signed with their main mental health provider alongside a general "refresh" of their financial and operational plans.
They said: "We are also asking for a jointly signed letter to come into regional ops on the 27 February from CCGs and their main NHS mental health provider confirming that their mental health finance returns are an accurate reflection of health economy investment in mental health and ensure a joint commitment to meeting national expectations set out in the Five Year Forward View [for Mental Health]."
The letter says the national commitment to mental health is subject to "significant national scrutiny and your support in delivering this vital transformation is essential", and points out that spending on children and young people's mental health will be scrutinised by the Commons health committee and Care Quality Commission in 2017-18.
Children's mental health is also a declared priority of Theresa May.
CCGs are required to raise mental health spending by at least the same percentage as their overall budget increase to meet the mental health investment standard, under the 2017-19 planning guidance.
Ms Murdoch has previously said NHS England will take action in areas where funding pledged for mental health services is not reaching the front line. However, as HSJ revealed last year, 46 of the country's 209 clinical commissioning groups failed to hit the new standard from 2015-16 to 2016-17.
The letter also asks that CCG leaders to provide assurances that:
It added: "As you will know, the MHIS requires CCGs to uplift mental health spending in line with the growth in commissioning allocations.
"Whilst the 23 December [contract] submissions give some confidence that this would be met at commissioner level, further assurance and triangulation with NHS mental health providers is now being sought to demonstrate that this investment is flowing through contracts into services.
"We must ensure that mental health spending is publicly accountable.
"We ask that you urgently prioritise this task as transparency in mental health delivery including funding is vital for the sustainability of our services as we deliver transformation for some of those people with the greatest need for improved care over the next three years."