According to NHS Digital, the number of people attending A&E with psychiatric issues has increased by 47 per cent in the last four years. For children and young people, it's risen by 89 per cent. Samantha Jones explains how the new care model vanguards are making great strides in changing crisis care
We know that the frenetic environment of a busy A&E department is not the right place for anyone experiencing a mental health issue but for many it's the last resort.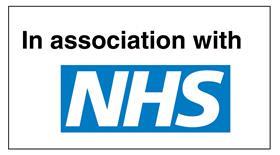 When someone is experiencing a mental health crisis, they are often treated in hospital for that episode, discharged and then begin their recovery. We now recognise that recovery should start the moment the person makes contact rather than it be seen as something which happens after a crisis has been treated.
This is an area where the MERIT (Mental Health Alliance for Excellence, Resilience, Innovation and Training) vanguard (@MERITvanguardwm) is making great progress.
MERIT is a mental health trust alliance which aims to transform acute care for mental health in the West Midlands. Working across four organisations and involving over 200 clinicians, they are building flexible systems so that crisis care is provided in a consistent way and includes making the most of the beds available in the West Midlands so that patients can stay closer to home.
MERIT is building on the success of the street triage scheme in the West Midlands which, in partnership with West Midlands Police and West Midlands Ambulance Service, has helped to prevent people experiencing a mental health crisis ending up in A&E or in police custody.
Maximising technology
A dedicated team goes directly to the person in crisis and they assess the person to identify the most appropriate treatment. This is not only reducing A&E attendance, it's preventing further unnecessary stress for the individual by assessing them in a calmer environment, such as their own home.
During my recent visit to MERIT, I also learnt about how they are planning to maximise the use of technology to provide a more joined up service for those in need of mental healthcare.
When an individual experiences a mental health crisis, they or their carer will have access to an interactive website to show them where they can go for help. A simple click-and-find page will guide them to urgent care services.
An integrated patient record system across the four trusts will mean that wherever someone is, regardless of which trust's area they come from, they will receive rapid help.
If they need to be admitted as an inpatient, a single bed management system identifies where beds are available at any one time across all four trusts, using visual electronic boards to provide 'at a glance' information, supported by agreed operational processes.
This means they will be less likely to be placed in a bed located outside the scheme and ensures care is delivered closer to home.
MERIT's ambitions is underpinned by superb clinical leadership and the team as a whole are incredibly focused and determined to do the right thing for patients.
To find out more about the work MERIT vanguard is doing, visit their web pages on the NHS England website.
Samantha Jones is director, New Care Models Programme, @SamanthaJNHS