In its efforts to address insomnia and improve mental health, the NHS is grappling with long-standing challenges that leave millions every year without access to therapy. Sleepio's digital CBT for insomnia offers an intervention that is safe, effective, and scalable – and now proven to offer multimillion pound cost reductions in primary care for NHS commissioners. By Professor Colin Espie

This is paid-for content from our commercial partners. Find out more
Insomnia is the UK's most common mental health complaint, with 8-12 per cent of adults suffering from chronic insomnia and 30-50 per cent experiencing insomnia symptoms. Left untreated, it is associated with increased risk of mental health disorders such as anxiety and depression, and chronic conditions including diabetes, obesity, and cardiovascular disease.
Sponsored by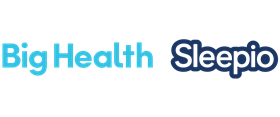 National Institute for Health and Care Excellence clinical guidelines recommend Cognitive Behavioural Therapy (CBT) as the first-line treatment for chronic insomnia. However, millions of people are unable to access the treatment they need - with harmful consequences for patients and the NHS.
The treatment gap for insomnia
Poor CBT provision is largely due to a shortfall of adequately trained staff. The NHS has one CBT therapist for every 1,000 people with insomnia - with most therapists not specifically trained in insomnia. GPs receive little to no sleep education. Even where services are available, waiting times for group CBT can exceed a year.
Hypnotics are widely prescribed in response, but NICE guidance states these are not safe or effective for long-term use. Public Health England has highlighted the dangers of overdependence on sleeping medication.
The impact on patients and the NHS
Without access to therapy, patients may resort to self-medication with sleeping pills, alcohol, and caffeine. These behaviours are understandable, but create downstream problems as health needs become more complex and costly to address over time.
In short, the treatment gap harms patients and costs the NHS money. So how do we bridge it?
Given the scale of the problem, we cannot focus solely on the conventional workforce. Moreover, with the covid-19 pandemic expected to cause a wave of increased demand on mental health services, the NHS cannot rely on an in-person model unable to cope with sudden peaks in demand.
Digital CBT - a way to bridge the gap
Digital CBT is simply CBT delivered in a digital format. As an intervention, it is therefore safe, effective, standardised, and scalable. It can ease the burden on existing services by delivering gold-standard therapy at the click of a button, eliminating waiting times and avoiding unnecessary in-person contact.
One such intervention is Sleepio - the only provider of fully automated digital CBT for insomnia. Sleepio is highly evidence-based, backed by 12 Randomised Controlled Trials, real-world outcomes in over 100,000 people, and independent health economics research.
A framework for scaling digital innovation with the NHS: Sleepio in the Thames Valley
In October 2018, Big Health (the company behind Sleepio) partnered with the Oxford Academic Health Science Network to engage Buckinghamshire Clinical Commissioning Group, East Berkshire CCG, Berkshire West CCG, Oxfordshire CCG, Milton Keynes CCG, and system stakeholders - including Healthy Minds Bucks, primary care, councils, third-sector organisations, and employers - to scale Sleepio across the Thames Valley. The project was funded by Innovate UK through the Digital Health Technology Catalyst programme.
Results are promising, with over 16,000 people accessing Sleepio. Sleepio patients living with insomnia had a high recovery rate (56 per cent) and reported improvements in broader mental health and wellbeing. In addition, the Office of Health Economics conducted an independent study in Buckinghamshire GP practices and found that Sleepio resulted in projected cost reductions of £1.8m across Buckinghamshire, Oxfordshire and Berkshire West Integrated Care System within three years.
The following five-part framework summarises the project's structure and may help commissioners aiming to scale a digital innovation.
Purpose
Don't 'do digital' for digital's sake. What challenge are you facing, and why is digital the right way to tackle it? In the Thames Valley, this was clear - the treatment gap for insomnia was harming patients and the system, and in-person care could not scale to meet demand.
Product
Choose the right product for your purpose. Defining clear criteria can distinguish products that really work from the sheer volume of digital solutions available. Safety and effectiveness are essential - products must demonstrate robust clinical evidence. Scalability and standardisation are also key benefits of digital solutions. Sleepio was selected based on these four criteria.
Distribution
Decide how best to reach those in need. We identified four channels to distribute Sleepio: primary care, IAPT, self-referral, and employers. This enabled measurement of uptake in clinical and non-clinical settings.
Training
Train your staff to adopt innovation. We worked with IAPT and primary care teams to embed Sleepio in clinical workflows, including sleep education and training on how to prescribe Sleepio. We integrated Sleepio into EMIS systems and provided digital and printed resources for staff and patients.
Tracking
Bring rigour to the way you measure impact. Capturing user-reported data enables transparent reporting on uptake and clinical outcomes. Commissioning independent studies can give credibility and confidence in results. We will be publishing the Office of Health Economics' report and budget impact model in 2020.
Download our case study to learn more about Sleepio in the Thames Valley, including detail on clinical and financial outcomes.
Sleepio and Big Health's second product Daylight (for anxiety) are available at no cost for all NHS staff during the covid-19 pandemic. Click here to sign up.