Mersey Care FT reports falls in assaults on staff, disciplinary action and stress after culture change
Emphasis on learning from incidents rather than blame
"Just culture" project based on work by Professor Sydney Dekker
An NHS mental health trust has seen improvements in the amount of disciplinary action and assaults on staff after developing a "just culture" approach to investigating incidents.
Mersey Care Foundation Trust has become one of the first organisations in the service to take steps to implement a just culture approach and develop a system learning attitude.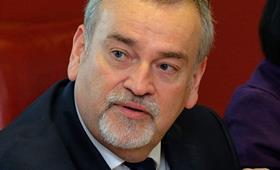 Chief executive Joe Rafferty said the trust knew it had to act after more than 200 senior clinicians at the trust told managers they feared being victimised if something went wrong. "That was a real moment for us. It didn't matter whether that was real or a perception, we had to deal with it," he said.
The trust now seeks to investigate what happened after an incident and why, rather than starting with who was involved and whether they were at fault. Staff involved in incidents are encouraged to contribute to investigations and families are involved where appropriate.
Mr Rafferty said: "It's about a new attitude and beliefs. We needed to understand and develop the concept of a learning organisation. We are moving away from phrases like 'tribunals' and 'witnesses'; this is language borrowed from the justice system where the focus is on who, not what. The who question may come later but if you start with that then you're starting from a position of saying someone is responsible."
The trust, which has more than 750 beds and 36 sites, has seen the number of disciplinary cases against staff within its secure division fall to zero by April this year, from 30 in January 2016. It has also seen falls in the numbers of staff suspended and the time taken to carry out investigations.
Although the trust cannot prove causation between its work on just culture and wider improvements, it has reported a 46 per cent fall in assaults on staff during the past year and a 50 per cent reduction in the percentage of assaults on staff resulting in harm. Work-related stress sickness has also fallen, saving the trust more than £240,000 in 2016-17.
The project has drawn on the work of Professor Sidney Dekker, from Griffith University in Queensland, Australia. His book Just Culture set out a different approach to learning from incidents, emphasising the benefits of a restorative approach rather than a retributive system. Professor Dekker visited the trust this month to critique its work and plans to return next year to provide more support.
Mr Rafferty said: "I have often heard [just culture] talked about in the NHS but it remains elusive. It's really about changes to human behaviour. Just culture is the oil in the engine. It's the lubricant that makes all the other things work off each other and over time they become greater than the sum of their parts.
"It is absolutely not an 'anything goes' culture. We think just culture supports the demands for accountability. We look at what do we need to do and who do we need to work with to prevent incidents happening again. When you consider some of the scandals in the NHS an approach like that would have stopped an awful lot of people from suffering an awful lot of heartache."
"Maintaining a closed culture just racks the cost up and puts patients and their loved ones through hell, frankly. Being more open and transparent reduces costs and means money can go back into the front line. That's a message our staff are beginning to understand."
Mr Rafferty said the approach at Mersey Care had been possible because the trust board fully backed the idea. He said: "It would be really hard for an individual leader in an organisation to do this but if the board has the will to do this then there is no reason why an organisation couldn't do the same. There is nothing special about our circumstances."
Interview: Trust chiefs must be supported to change NHS culture
1

2

Currently reading

Trust sees improvements after launching 'just culture' movement