On Wednesday Robert Francis QC will reveal the results of his inquiry into the scandal of poor care at Mid Staffordshire Foundation Trust. HSJ reporter - and inquiry witness - Shaun Lintern recalls 139 days of disturbing details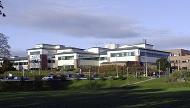 The publication of the Francis report will mark the end of a five-year journey for me. I first began writing about what was then Mid Staffordshire Trust in 2007 when I made contact with families who were raising concerns about the standards of care at Stafford Hospital. At the time I was a reporter on the Express and Star newspaper.
I sat through most of the 139 days of hearings, and was also asked to give evidence and a statement to the inquiry due to my involvement as a journalist in helping to expose what Mr Francis himself himself called a "disaster".
'Listening to the detailed evidence of witnesses was gripping and horrifying in equal measure'
Listening to the detailed evidence of witnesses - including the harrowing personal stories of patients and relatives - was gripping and horrifying in equal measure. It was an experience that will live with me for the rest of my career.
Moved to tears
It was truly disturbing to hear the details of how patients suffered and I watched a number of witnesses break down as they recounted their experiences. There were many occasions when people in the public gallery were also moved to tears and some left, unable to listen any further.
It can be all too easy to forget the suffering that took place at Mid Staffs but the bravery of those families to speak so publicly and in such graphic detail was inspiring.
As the inquiry moved on to investigate the wider NHS system and its failure to take action, my horror and sadness turned to disbelief and shock as organisation after organisation came before Robert Francis and had to apologise for failing to safeguard patients.
I watched senior figures from across the sector attempt to explain why they had not acted. Many told the inquiry their focus was elsewhere and that they believed another organisation was taking charge of this or that issue. Others claimed a mistake meant a crucial report was not seen, an email not opened. A picture of systemic and total failure began to emerge.
One aspect of the inquiry that will always stay with me was the failure of the professionals on the ground, at the front line, who knew Stafford Hospital was harming its patients.
The inquiry heard evidence of a frightening culture at the trust, not only a culture of bullying but also one of turning the other cheek, of tolerating unacceptable care. How that culture can develop among doctors and nurses, within a caring profession, and how to tackle it was a big theme during the evidence.
Patients were forgotten
There were consultants who despite years of complaining never thought to go outside the trust with their concerns. Some had no idea the Healthcare Commission, the NHS watchdog at the time, even existed.
Others spoke of their own personal concerns, such as how they would pay their mortgage. It seemed the importance of the patient was lost to some of those working at the trust.
But more concerning than self-interest and ignorance was the sinister attempt by the system to cover-up incidents, to try and quieten those who dared speak up.
I sat and heard witnesses talk of late night phone calls from managers pressuring them to meet targets, nurses threatened with their jobs if they spoke out, and doctors suspended after raising concerns.
'More concerning than self-interest and ignorance was the sinister attempt by the system to cover-up incidents'
By far the most clear example of this was A&E nurse Helene Donnelly who told the inquiry she spoke out after witnessing patients frequently dying without "dignity or respect". She was threatened by her fellow nurses and told to "watch her back".
She became so frightened she was unable to walk to her car at night.
Whatever the outcome and recommendations from the Francis report the evidence I heard during the inquiry will remain a sobering example of just how badly the NHS can fail its patients when they are no longer seen as the priority.
As the focus moves beyond Mid Staffordshire and Francis, the NHS must ensure such scandals never happen again. It will require everyone in the system, from the nurses and doctors to the senior managers and politicians, to each play their part.