BMA GP leader raises concern about the potential for the planned new voluntary GP contract being time limited
HSJ understands officials are still working to allay fears, including guaranteeing a right of return to previous contracts
Other issues under discussion include indemnity costs, income from the contracts and range of services involved
A senior GP leader has raised concerns about the prospect of the planned new voluntary primary care contract being time limited, in contrast to the perpetuity of most existing arrangements.
However, HSJ understands officials have made no decisions about the nature of the contract, and are still working to allay such concerns by guaranteeing GPs who take it up could return to previous contracts.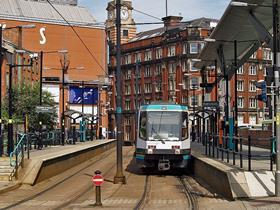 The new voluntary contract, announced by the prime minister last year, will be designed to accelerate the development of large scale multispecialty community provider type arrangements.
These providers, based around GP patient lists, would serve populations of at least 30,000 and provide a range of extended primary care, community, diagnostic and outpatient services.
It is intended the contract will be available to practices that want to take it on from April 2017.
The vast majority of practices currently hold general medical services or personal medical services contracts, which are held in perpetuity. This stands in contrast to virtually all other contracts across many types of services, including the newest form of primary care contract, alternative provider medical services.
The British Medical Association's GP committee deputy chair Richard Vautrey told HSJ it had been made clear to him that the new contract would be time limited.
Dr Vautrey said early work on developing the voluntary contract in Greater Manchester indicated it would use an APMS type model, making it "inevitable" it would have a fixed term.
He said: "It has been made very clear that [the new contract] would be a time limited contract, maybe five or 10 years, and you would be out to competition and you could potentially lose everything as part of that."
Dr Vautrey added that losing the guarantees built in to the GMS and PMS contracts would pose "real risks" to practices and patients.
Another senior figure in general practice agreed that GPs were likely to be concerned about the contract being time limited.
One of the GP leaders working on adopting the new contract to support MCP type arrangements in Greater Manchester also told HSJ she expected it to be time limited.
Tracey Vell, chair of the Association of Greater Manchester Local Medical Committees, said: "Any capitated contract will be time limited because they can't be continuous."
However, Dr Vell said talks were under way to ensure that any practices that moved to the voluntary contract would be able to return to a GMS contract if they wished.
"We still have to have that security of not just saying we will go back to GMS as a national standardised basis, but also the steps of how we could get back there should we need to from whatever vehicle we move into." She said this would address concerns GPs might have about the new contract being time limited
NHS England said in July that it would be developing a "right of return" from the voluntary contract for GP providers to their former arrangements.
It declined to comment on discussions around the development of the new contract.
HSJ understands senior officials are continuing to work on how they can offer a right of return, including contentious legal questions. Officials are also in regular contact with a group of GP leaders involved in the work.
They are also still examining other key issues about the contract, according to several well placed sources, including indemnity costs for those taking on the new deal, its legal form and how the value of each contract will be decided.
The range of services that could be included is also part of the discussions. Currently it is thought mandatory elements will include extended appointment access, additional services for patients with long term conditions and some community health services. Optional elements may include out of hours, mental health and social care services.
The details are not expected to be published until spring at the earliest.