The main incentive for GPs to switch to the government's proposed new 'voluntary contract' will be to gain more control over their work and more time to see patients, health minister Alistair Burt has told HSJ.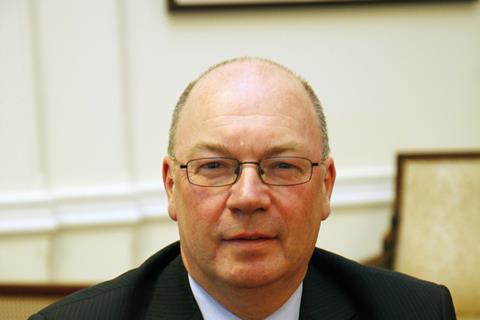 Alistair Burt
Alistair Burt: "Voluntary" contract will give GPs more control over their work
He predicts financial "rebalancing" to primary care
Minister acknowledges "teething problems" in primary care infrastructure fund
The new contract was announced by David Cameron at the Conservative Party's conference this year. It will only be available to large providers, and is intended to enable and accelerate moves towards bigger primary care provider groups, along the lines of the multispeciality community providers outlined in the Five Year Forward View. It will be available from 2017.
It is not known what incentive there will be for GP practices to move off their existing contracts, most of which are general medical services and personal medical services agreements, and are seen by some as offering long term security. Those contracts do not have an end date and are not subject to open competition.
Mr Burt, in an exclusive interview with HSJ, claimed: "The incentive [to move to the new contract] will come from the recognition that [it] provides a way of working which should be more compatible with what GPs want to see out of general practice.
"[They should see] more control over the way they work, more time to care for their patients and services seven days a week where that is going to work and be effective.
"You're able to have more control over your work and work in the way that you always wanted to as a GP - that, we hope, will be the base of the offer."
He did not identify any other potential incentives to move to the contract.
However, he predicted a "rebalancing" in coming years would see greater funding growth for primary care than secondary care, contrary to the recent trend.
He said: "The health secretary is giving an indication that there's a rebalancing between secondary and primary care, in that we all recognise that for the overall efficiency of the health service, the more we can treat people close to home the better it will be.
"At a time when there is the pressure in the NHS to make the savings, which is being supplemented by the extra money that is coming in, if you look at where that extra money is going to go, then clearly primary care is going to be a beneficiary.
"I'm pretty confident that there is a rebalancing going on between primary and secondary care, and primary care will have some wins out of this."
In relation to the government's primary care infrastructure fund, the minister admitted there had been "teething problems" in the way the first tranche of the £1bn fund had been administered.
Last month NHS England announced that, from 2016-17, CCGs will be in charge of bidding for and deciding how allocations from the fund are spent instead of practices. The British Medical Association has criticised the move, and has complained the awarding of the funding has been "fraught with delays and administrative hurdles".
The minister said: "I want to see as much as possible going to the original [purpose] of the infrastructure fund.
"Of course there will be some flexibility as it finds its feet. There were some teething problems to get over [with the first tranche], including the issue of whether money can carry over between one financial year and another, and the split between the smaller schemes and the larger ones."
Mr Burt also said he was "very keen" on allied health professionals having a greater role in providing primary care.
Exclusive: 'More control' will drive GPs to new contract, says minister
1

Currently reading

Exclusive: 'More control' will drive GPs to new contract, says minister

2