Health secretary writes to BMA junior doctors committe chair
Jeremy Hunt says there are no pre-conditions to contract negotiations
Mr Hunt says he made this clear in September meeting with Johann Malawana
Jeremy Hunt has said there are no "pre-conditions" to future junior doctor contract talks, in a letter to the British Medical Association's junior doctor committee chair Johann Malawana.
The BMA has repeatedly said it could not enter negotiations because of 22 conditions the government demanded it accept. The conditions are actually recommendations made by the independent Review Body on Doctors' and Dentists' Remuneration, which published a report of proposed changes in July.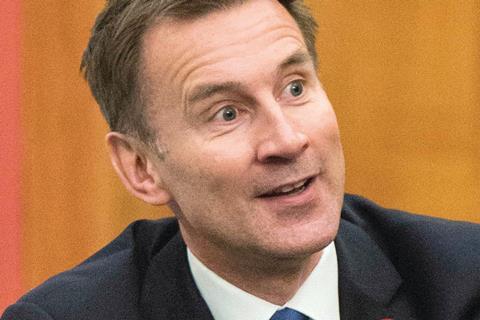 The government requested the DDRB view on contract changes after the BMA walked out of talks without warning in October 2014.
In his letter, sent today, Mr Hunt said: "You have repeatedly talked about the government holding 'pre-conditions' which prevent the BMA from returning to negotiations. As I have made clear, including in our meeting following your election to lead the junior doctors committee in September, and in public statements, there are no pre-conditions whatsoever. We are prepared to negotiate about anything within the current pay envelope."
Mr Hunt said the government had to make progress after three years and said the DDRB recommendations should form the basis for talks but added they "leave further scope for negotiation. There are not 22 pre-conditions."
He added: "NHS Employers and BMA agreed nearly three years ago that the status quo was not an option. The current contract does not fairly reward staff or protect patients. Therefore I urge you once again to return to negotiations and help us deliver a solution which works for all parties."
Hunt tells BMA: 'There are not pre-conditions'
1

Currently reading

Hunt tells BMA: 'There are not pre-conditions'

2