Peter Wyman pledges to make regulator "less burdensome" and to "reduce bureaucracy"
Government's preferred candidate tells Commons health committee his priority as CQC chair would be embracing technology
Mr Wyman reveals he is a Conservative Party member
The government's preferred candidate to be the next Care Quality Commission chair has said he would like to make the regulator "less burdensome" on providers by getting the organisation to embrace technology.
Appearing before the Commons health committee, Peter Wyman also revealed he is a longstanding member of the Conservatives and the chair of a company which has made donations to the party.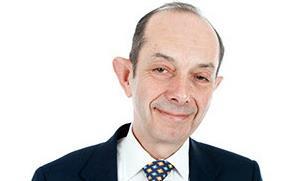 Mr Wyman, the current chair of Yeovil District Hospital Foundation Trust, gave evidence at a pre-appointment scrutiny hearing on Tuesday.
He acknowledged that concerns have been expressed about the impact of CQC inspections on NHS providers, and said the regulator needed to think about how it could be "less burdensome on the people being inspected".
While he thought the inspection regime had been effective in encouraging providers to try to improve, he said as a trust chair he had experienced "a ton of bureaucracy, which we rather resent".
"One of the things I would like to do is to reduce that bureaucracy," he said.
Mr Wyman said that if he is confirmed as CQC chair, one of his top priorities will be getting the regulator to embrace technology.
"Sooner or later the NHS really is going to catch up with the 21st century when it comes to using technology," he said.
"Regulators of all sorts tend to be behind the people they're regulating… I think there's an opportunity for the CQC to think its way through quite carefully what this future technology is going to enable it to do."
Embracing technology would allow the CQC to move from focusing on inputs to looking at "outputs and outcomes", which he said was "a much better and more economic" method of regulation.
While making the CQC more technologically savvy would require investment, it would probably mean the organisation would "over time be smaller", he said.
Mr Wyman was asked by Labour MP Paula Sherriff whether he had connections to any political parties or had made donations to any parties.
"To be totally transparent I am a member of the Conservative Party and always have been… but that is a private matter as far as I am concerned, it has had no bearing ever on anything I've done in public life," he said.
Mr Wyman also chairs Sir Richard Sutton Ltd, a family company which owns and manages estates.
He said the business had made donations to the Conservatives, but that this was a decision which the independent non-executive directors left to the family.
"So yes, I have sat on a board that has made that decision… but the background was entirely that this was what the family chose to do."
According to Companies House, Mr Wyman has been a director of the company since July 2010.
In that time it has donated £22,750 to the Conservatives, according to the Electoral Commission.
The committee is expected to publish its report on Mr Wyman's pre-appointment hearing today.