The NHS would be given independence from direct political control and Simon Stevens would be named its first "governor general" under a government led by Boris Johnson, HSJ has learned.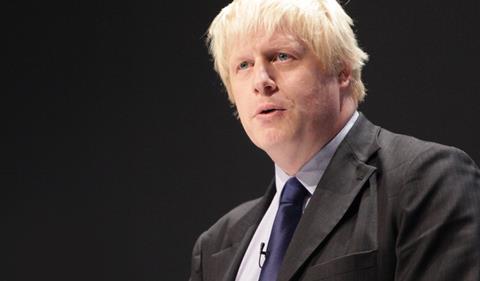 Boris Johnson
The London mayor is widely believed to be preparing to run for the leadership of the Conservative Party should David Cameron resign following a vote to leave the EU on 23 June. HSJ understands a central part of his platform will be to pose a "once and for all" solution to arguments over government stewardship of the NHS.
His proposal would effectively see the NHS given the same status and protection as the Bank of England.
Mr Johnson has already pulled together an advisory group of senior health figures to refine the idea. They include Lord Ara Darzi, who served as a health minister in the last Labour government, and former London Strategic Health Authority chief executive Dame Ruth Carnall – who have both worked closely with the mayor previously. Others include Turning Point chief executive Lord Victor Adebowale and Hackney mayor Jules Pipe – who have been involved in devolution plans for the capital's healthcare.
It is expected that they would also serve on the NHS's equivalent on the Bank of England's monetary policy committee. As the MPC is given the remit to control inflation, so the NHS's governors would decide how best to meet a limited number of broad based government targets.
Mr Johnson has been emboldened in his plans by the man who would be the first NHS governor general. He has known the NHS England chief executive since they were both undergraduates at Balliol College, Oxford in the mid 1980s. Mr Johnson succeeded in his second attempt to become Oxford Union president partly with the support of Mr Stevens, who is said to have added some "radical cred" to the Old Etonian's campaign. Rumours of a solemn pledge to repay the favour have persisted ever since.
HSJ has seen an exploratory note from Mr Johnson to his advisory group. In it he says: "Which institutions are our greatest glories – the City of London and the NHS! But every time the Conservatives try and do something with Bevan's behemoth, merry hell breaks loose, leaving the party back where it started on healthcare – like a humbled Sisyphus.
"The toenails of Fleet Street have tarred Jeremy as a modern day Momus and we couldn't even palm poor old Lord Lansley off on the United Nations whallahs after the Health and Social Care debacle.
"Andrew had the right idea with NHS England and the mandate, but of course he made a pig's ear of it. Blair's masterstroke was declaring independence for the Old Lady of Threadneedle Street – instilling his government with economic credibility at a stroke. We can pull of the same trick with the NHS if we are bold enough. As Archimedes once said: 'Give me a lever long enough and a fulcrum on which to place it, and I shall move the world'."
Among the other ideas being discussed by Mr Johnson's advisory group are:
A proposal to develop an "NHS worldwide", which Mr Johnson comments would "become a towering international colossus… buccaneering around the globe, taking over entire health systems in other countries, helping to civilise some of the world's more laggardly peoples while bringing lots of much needed cash back into Britain?" He adds that is "the perfect job for Ara".
Clinical senates to be given increased oversight powers, and be made accountable to a national oversight group of senior clinicians named "the tribunes".
Returning to the practice, common in immediate post-war years, of encouraging ex-military figures to become NHS mangers.
A pay as you go alternative to NHS 111 – with trained clinical advisers – to be named "NHS One" and marketed heavily in affluent areas.
Patients being given the "right to buy" their hospital bed, guaranteeing admission regardless of position on waiting lists.
HSJ approached Mr Johnson's office for comment. A spokesman said: "It's poppycock. The HSJ needs to get itself some decent sources. The mayor's plans in fact involve a carefully constructed offshoring of the NHS which would see it funded by a conglomerate of Gulf oil states, PFI debt offloaded to the Chinese government and regulation and performance management handed over to the Russian government in exchange for a blind eye on involvement in Syria."