It is that time of year where we look back at the past 12 months and highlight some of HSJ's most popular articles. The search for NHS Improvement's new bosses, Virgin Care's legal battles, and our Top Chief Executives are among the most read stories of the year.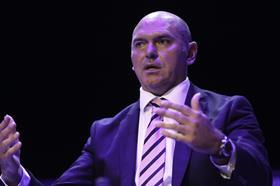 In March, NHS Improvement confirmed Jim Mackey would be standing down as chief executive in the autumn and the search for his successor (who turned out to be Ian Dalton) was underway. Mr Mackey was appointed as in October 2015 on a two year secondment. In December, he returned to Northumbria Healthcare Foundation Trust. He was ranked as the 24th most influential person in the English health sector in this year's HSJ100.
It was also announced that Ed Smith, the chair of the regulator, was retiring a year ahead scheduled, with is three year tenure due to end in July 2018. He said: "I have decided to retire from my NHSI role ahead of my formal end date. My decision is based on the knowledge that Jim Mackey's [two year] secondment with NHSI will end in October and I feel strongly that it is best for the organisation – and for the wider NHS – if a new chair is in place to start the search for his successor."
Following the loss of a bid for an £82m, three year contract to provide children's community health services contract, Virgin Care Services issued court proceedings in the High Court against NHS England, Surrey County Council and six clinical commissioning groups, including the Guildford and Waverley CCG. The contract was awarded to Surrey Healthy Children and Families LLP. A Virgin spokesman said the company had concerns about "serious flaws in the procurement process", which ultimately led the company to launch proceedings.
The resignations of two acute chief executives, Matthew Kershaw of East Kent Hospitals University Foundation Trust and Elizabeth McManus of North Middlesex University Hospital Trust, were announced in September.
Although voluntarily leaving their position, HSJ understood that the coordinated departure was intended to send clear warnings to trusts whose A&E performance had consistently been below 85 per cent since April. The departures were also thought to signal to NHS leaders to not allow normalisation of below-target performance on emergency care. East Kent's performance dropped from 77 percent to 70 percent in June and July, respectively. The trust's performance remained at 70 per cent in August, establishing it as the worst performing trust in the country since the start of 2017-18. North Middlesex had an average A&E performance of 81.6 per cent for the first five months of 2017-18.
Sir Andrew Morris of Frimley Health Foundation Trust topped HSJ's list of the NHS's top trust chief executives. Significant trends in the rankings included leaders running more than one organisation, the increasing impact of Care Quality Commission ratings and the rise of women chief executives.
Analysing the results by region revealed that the North of England led with 19 chief executives in the top 50. The Midlands and East region followed with 15 leaders, while London and Southern regions were represented by eight leaders each.
The full list of The NHS's top chief executives in 2017 along with the regional map can be viewed here.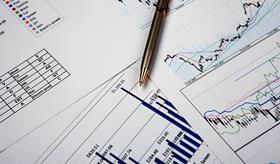 There are significant financial pressures facing the NHS in 2017-18. In response, certain measures were put in place to tackle the financial challenges, including the new "capped expenditure process". The principle of the CEP is to put tighter controls on NHS spending and cap it in targeted areas so they meet "control total" budgets in 2017-18. HSJ spoke to senior officials in most of the areas covered by the CEP. One chief executive said it was the most extreme and difficult NHS finance process they had experienced, and if certain options were pursued it would "challenge the value base" of NHS leaders. Ideas being considered included systematically drawing out waiting times, terminating NHS funding for certain treatments, closing wards and theatres, and reducing staff numbers.
In June, NHS England confirmed the restructure of its national senior management teams marking a shift from the organisation's focus on planning and strategy to operational delivery of the Five Year Forward View. Matthew Swindells' directorate – operations and information – which hosts the large majority of staff in NHS England's regional and local teams, was expanded giving it the largest brief and overall responsibility for the delivery of the forward view. The commissioning strategy directorate was renamed to strategy and innovation.
James Kent, a management consultant and former doctor, was appointed as the prime minister's adviser on health. Dr Kent carried out his medical training in Nottingham and worked as a junior doctor in the NHS for several years prior to taking up a role as a management consultant at Boston Consulting Group. He has more than 20 years' experience in consultancy.
Early this year it was announced that Karen Jackson, chief executive of Northern Lincolnshire and Goole Foundation Trust, had been seconded to NHS Improvement for a six months to advise and support the regulator's leadership team on urgent care issues including the emergency care improvement programme. Ms Jackson led Northern Lincolnshire and Goole since 2010 and her departure from the trust came two months after it experienced a major cyberattack, which led to 2,800 appointments being cancelled as the trust shutdown computer systems. It marked the third occasion in less than a year that outpatient appointments raised concerns. The trust was rated as requiring improvement by the Care Quality Commission following "unacceptable" delays after 30,000 patients experienced overdue consultations in 2015. Similar problems emerged in October 2016 when more than 22,600 people were overdue a follow up outpatient appointment.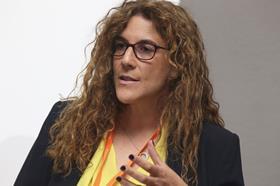 In April, it was announced that Samantha Jones was to step down from as new care models director for NHS England at the end of May. She was appointed to the role in January 2015 to lead the vanguard programme, which included setting up and testing the five new models of care as outlined in the Five Year Forward View. Ms Jones told HSJ: "I have taken the very personal decision to stand down as new care models director, for no other reason than to improve my work/life balance, and spend more time with my kids while they're small." Louise Watson took over as director of the programme.
In February, it was reported that Jonathan Fielden, NHS England's deputy medical director and director of specialised commissioning, was being investigated by police on suspicion of voyeurism.
An NHS England spokesperson said: "Dr Fielden is currently suspended from his post as director of specialised commissioning." The General Medical Council also restricted Dr Fielden from contact with patients. Another requirement specified: "He must keep the GMC informed of the progress of the police investigation, specifically any revised bail dates and conditions and any criminal charges within 48 hours of any such events."
Dr Fielden joined NHS England at the beginning of 2016. He has previously served as chair of the British Medical Association consultants committee and was a member of the advisory board of the Nuffield Trust until December 2016. His clinical background is as an anaesthetist.
Review of the year: HSJ's most read stories of 2017
1

Currently reading

Review of the year: HSJ's most read stories of 2017

2

3