A sustainability and transformation partnership in the East Midlands has recruited Capita to help with the creation of its accountable care system.
The Nottinghamshire and Nottingham STP has awarded a contract, worth £2.7m, to the firm to help support the development of an ACS in Greater Nottingham.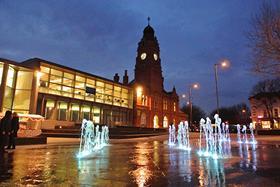 As part of the contract, which is for 2017-18, Capita has commissioned Centene UK, a provider of data analysis and IT software, to deliver support to the STP.
Centene will give leaders advice on the development of new service models, information management and technology.
In a statement to HSJ, the STP said the work is being funded through money provided by NHS England.
Centene has previously worked with Spanish healthcare provider Ribera Salud on the Alzira ACS in Valencia.
The company is part of the Centene Corporation, a major US healthcare insurer that provides plans for the Medicaid and Medicare schemes.
HSJ understands commissioners in Greater Nottingham plan to implement the ACS by early 2018-19.
Stephen Shortt, lead for the Greater Nottingham ACS, said: "Centene UK is not a healthcare provider but will advise us on the logistics of setting up a shared health and care system.
"We worked with Centene UK during 2016 to identify ways that the different health and care organisations in Greater Nottingham could be brought together.
"We believe this is the right approach. To give us the best chance of success, we have to work with people who have real life experience of doing this on a scale and at a pace that hasn't been achieved in England before.
"We don't have all of this expertise within our own teams – that's why we want to work closely and learn from others. Over time we will develop our own levels of expertise and knowledge and become more self sufficient."
Source
Information provided to HSJ
Source date
23 August 2017