COMMISSIONING: Patient transport services across south Yorkshire are to be put out to tender for the first time in a move to deliver more seven day services.
Barnsley, Doncaster, Rotherham and Sheffield clinical commissioning groups, which together spend £10m a year on the services, are all expected to confirm the decision this month in a deal lasting up to seven years from April 2017.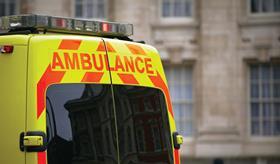 The contract will replace a number of existing agreements that have developed piecemeal over time.
A six month review found there were too many providers; "consistently poor performance" by some; and overlaps and gaps in provision. Performance on the largest contract with Yorkshire Ambulance Service fell short on all key indicators.
There were significant variations in average costs per journey and complaints from some providers that their services were underfunded.
Hospitals said arranging transport was "time consuming and confusing", affecting patient discharge.
A paper presented to Sheffield CCG last week said the new service will be aligned to a 24/7 service; there will be tougher sanctions for poor performance; and more consistent application of eligibility criteria for transport.
Providers will be given longer contracts to allow them to invest in services and new technology.
It said the new contract would better reflect current and future needs including the increasing complexity of patients' conditions, with some bariatric patients requiring five person crews.
There will be seven day working and longer operating hours allowing later hospital discharges.
The procurement follows a decision last month by commissioners in neighbouring northern Lincolnshire to switch from current provider East Midlands Ambulance Service and award a new contract to the Essex based Thames Ambulance Service from October.
EMAS confirmed last month it was taking over the contract in Derbyshire from private provider NSL in August, four years after it lost the service.
Source
Sheffield CCG board papers