Sponsored by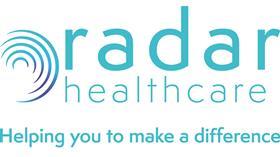 WINNER
NHS England, Community Pharmacy England, Department of Health and Social Care: Medicines Safety - Pharmacy Quality Scheme
As a joint team across three national organisations, organisers say they have collaborated to measurably reduce harm from medicines through community pharmacy-led interventions using the Pharmacy Quality Scheme to incentivise activity. In 2022/23, the impact of this has been evidenced by the publication of the results of five medicines safety audits.
Around 9,000 pharmacies took part in each audit. Pharmacy teams have screened 0.6 million people taking high-risk medicines. Clinical advice has been given 385,000 times to improve medicines safety and pharmacy teams have identified 90,000 people at sufficiently high risk to require referral/clinical intervention. The judges appreciated this impressive team's potential to create a widespread impact. The project demonstrated clear outcomes, strong staff involvement, and community engagement.
To read this entry in full visit HSJ Solutions.
Highly commended
Sheffield Health and Social Care FT: The RESPECT Team are Here to Talk About Restrictive Practice – Improving Safety Through Conversation, Collaborative Understanding and Action
Finalists
Beacon GP Care: A Framework to Improve Clinical Safety and Ensure Patient Safety in General Practice
East Lancashire Hospitals Trust: Improvements in Outcomes for Patients Undergoing Ablative Oncological Head and Neck Surgery, and Reconstruction
Lancashire & South Cumbria FT: Tipping the Balance: Implementing Truly Person-Centred and Collaborative Care in Mental Health Services
Midlands Partnership University FT: Harm Engagement and Reduction Team (HEART) - Inclusion Recovery Hampshire
Somerset FT: Improving Safety and Experience for Patients in the Community who use a Suction Unit
Sussex Partnership FT: Patient Safety and Clinical Governance Team
University Hospitals of North Midlands Trust Care: Excellence Framework - Refresh