Sustainable change and maximising efficiency - safety in care has ample business benefits that also make for a strong case for it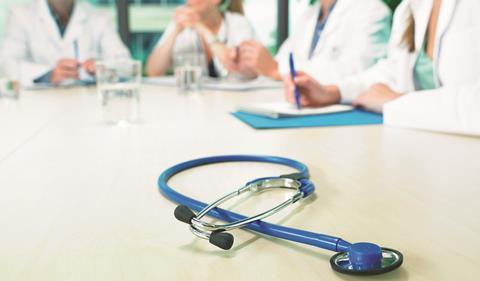 It is generally accepted that healthcare organisations vary hugely in the quality of care delivered, and that reactive safety investment rather than proactive is the norm, irrespective of national policy goals.
As a result, there is a two pronged approach to maintaining quality: incentive and disincentive.
Over the past three years especially, the emphasis has weighed heavily towards disincentive, with multiple regulators combing through acute, and now primary services.
The improvement mode
This being said, creating a culture of improvement and incentivising trusts - with a collective deficit of £630m - and local authorities - facing up to 40 per cent cuts - to invest in proactive improvement is particularly difficult. Reactive spending is rash and unsustainable, ultimately costing lives and money.
'It will set out why organising care in a safe way will maximise efficiency'
The Patient Safety Congress and Awards, with the support of HSJ and Nursing Times, seeks to align with the national priority of improving care while saving money.
Providing a platform of discovery, the congress will feed into the growing interest in the ways in which public policy goals can be matched up with the self-interest of organisations.
This is through the design and application of incentives and concepts of a business case for service quality and patient safety.
Set the case
The business case will set out why organising care in a safe way will maximise efficiency.
The report should not involve primary research but bring together secondary research from within the NHS and elsewhere - bolstered by expert opinions offered by leading figures - to make a compelling case for this world view.
'It will enable the creation of positive sustainable change for all'
The articulation of the business benefits of safety interventions may also help their spread among healthcare providers.
The culture of shared learning, with the support of a new structure empowering academic health science networks and the National Quality Board spells out a willingness to improve the quality across England and the UK with sustainability at its core.
Facing an age of austerity and an ageing population with increasingly complex health issues, it is all too easy to feel defeated.
Creating a business case is more important than ever, enabling all those involved in the NHS to create positive sustainable change for the common benefit.